Undocumented Criminals Lose Huge – One New Law Will Finally Protect U.S. Citizens
It's a sad reality that our government isn't doing enough to stop illegal immigration.
Yes, our president is working to secure the border and deport criminal aliens.
But did you know that much of our federal government refuses to take steps to combat illegal immigration? How ridiculous is that?
It's not just rogue liberals creating sanctuary cities; much of our system does nothing to stop illegals from exploiting everyday Americans.
Thanks to major holes in our government, illegal aliens can even steal American citizens' identities. Agencies that could stop this do nothing.
But now, one GOP lawmaker is introducing new legislation that will freeze illegals in their tracks … and true citizens will appreciate it.
From Breitbart:
"On Wednesday, Rep. Carter introduced H.R. 6333, Tax Identity Protection Act, which would direct the Internal Revenue Service (IRS) to help protect Americans from illegal immigrants from fraudulently using their Social Security numbers.
In his press release this week, the Georgia Republican said that he contacted the IRS and the agency told him that they were not 'in the position to notify victims' that their Social Security numbers were used fraudulently.
The IRS 'blamed it on a computer system.'
Rep. Carter Breitbart News why he decided to sponsor this legislation, saying: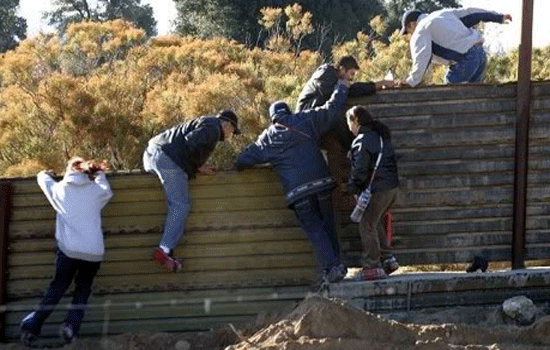 'After we found out that last June of 2017 that the Inspector General in the Treasury Department had noted that there was like 1.4 million illegal immigrants that were fraudulently using Social Security numbers of American citizens, we knew wanted to do something about that.'"
Can you believe that? The IRS does nothing, even when they know Americans are being scammed!
This government agency—which has no problems taking so much of your money—is not obligated to even tell you if they know an illegal alien is using your SSN.
According to Congressman Carter, the IRS doesn't even seem to care. He states they were "nonchalant" about the fact that they don't do anything.
But we shouldn't be surprised that the swamp is heavy in the IRS. They do, after all, fund the bloated, oversized government.
Serious measures must be taken to fix this insanity and thankfully, this one politician is doing something positive for the American people.
Not only does Carter's law take steps to end this problem, but it reinforces the need for Trump's wall:
It proves that illegal immigration is a crisis that requires immediate action! Share this with your fellow patriots if you agree!
Source: Breitbart