Report: Trump Betrayed By White House Mole – Published Evidence Stuns Washington
Donald Trump has many enemies.
But sometimes, a person's allies can be even worse, especially if they're nothing but con artists.
Remember when former lawyer Michael Cohen made secret recordings of Trump?
Well, it has happened again and this time, such spying has been traced to a former aide of Trump.
An opportunist by the name of Omarosa Manigault-Newman secretly recorded conversations when she was around the President.
And why?
For no other reason than to steal a piece of the limelight for herself, which is apparently the only factor that drives liberals these days.
From The Hill:
"Omarosa Manigault-Newman, a former aide to President Trump, secretly recorded conversations with the president while she was serving in the White House, multiple sources told the Daily Beast.
Manigault-Newman, who prior to working for the administration appeared as a contestant on Trump's reality show 'The Apprentice,' is coming out with a tell-all book about her experience in the White House.
The book, titled 'Unhinged,' is set to be released on Aug. 14.
In an appearance on "Celebrity Big Brother" following her departure from the White House, she can be heard expressing concern for the direction of the Trump administration.
'No, it's not going to be okay, it's not … It's so bad,' she said."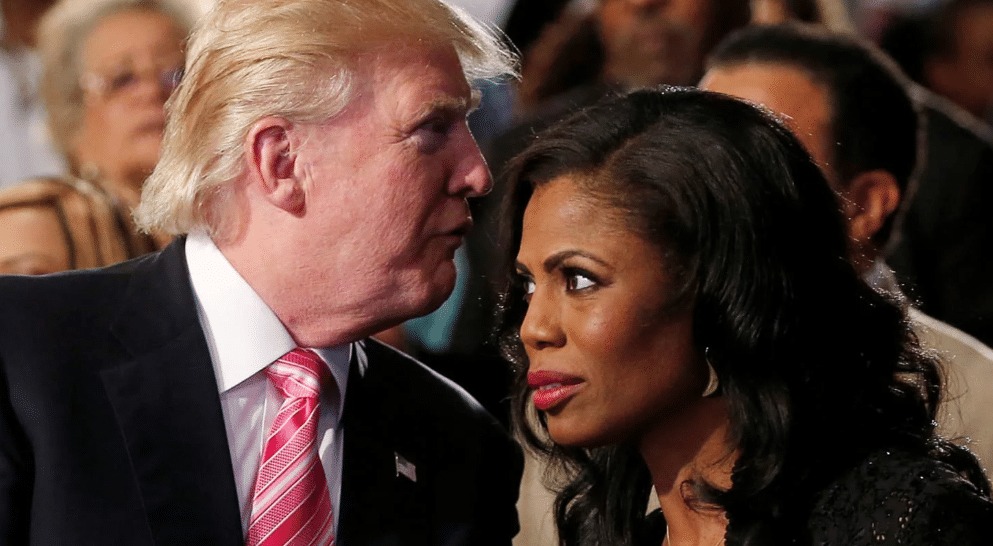 Let's be honest: Omarosa is only doing this for her piece of the pie.
She long ago lost favor with the Trump enterprise. What could she really offer the administration?
So, knowing she would be cut loose, she prepared her insurance plan.
Omarosa knows liberals will want to buy a book that promises dirt on Trump. These people—suffering from Trump Derangement Syndrome—are hoping to find evidence that will take the president down.
But really, she just wants to cash in on her now dead relationship with the president.
Omarosa is simply another con artist like Cohen; a person who has lost their chance at fame and stardom. Like so many before her, she is trying one last pathetic stab at fortune.
Hopefully, though, it'll just blow up in her face and she'll end up with neither fame nor fortune.
Source: The Hill