President Trump Scores Major Victory Over Migrant Flood – Report Confirms
President Trump is winning the battle against illegal immigration.
Want proof?
Well, besides the fact that Trump continues to crack down on countries that dump their trash on our doorstep, we've got some hard numbers that'll make Americans cheer.
These facts come straight from the Department of Homeland Security, and prove that our Commander-in-Chief is doing his job:
He's securing our borders and protecting real citizens. Plain and simple.
From Breitbart:
"President Donald Trump's immigration push has gained an 8 percent cut on the number of foreigners who illegally overstayed their tourist, business or temporary work visas during 2017, says a new report by the Department of Homeland Security.
In fiscal 2016 which ends October 1, 2016, an estimated 1.25 percent of 50.4 million visitors overstayed their visas, allowing 628,799 overstays to join the nation's population of roughly 11 million illegal migrants.
In fiscal 2017, ending October 1, 2017, DHS Secretary Kirstjen Nielsen forced the number down to 607,000 overstays, or 1.15 percent of 52.6 million visitors.
That means 22,000 fewer overstays from one year to the next."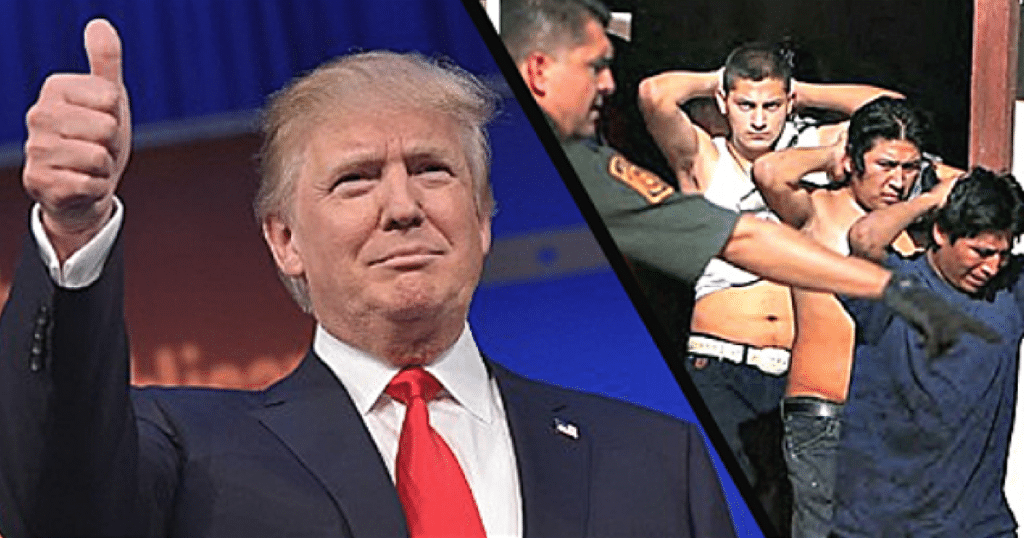 So much focus has been placed on illegal aliens at the Southern border, but don't forget: there are other ways for people stick around illegally.
Many visitors get temporary visas to visit America; some are temporary workers or students. But when their visas expire, many just stay.
In the past, this was by design. Obama's DHS didn't enforce visa rules, because they wanted these people to stick around … it was a stealth way to increase the number of illegals in the U.S.
But Trump is putting a stop to that.
DHS is using new technology to track the arrival and exit of visitors; this will make it easier for the agency to track and contact visitors whose visas expired.
They are also making sure visitors who break the law can't get green cards. Another step in the right direction.
Aren't you proud of Trump's battle against the endless stream of migrants?
Source: Breitbart