Trump Team Bans CNN Reporter From White House, And For A Very Good Reason
If you hadn't heard, Trump's White House barred a CNN reporter from entering the Rose Garden.
Of course, the liberal press tells you one version, while the truth is very different.
CNN claims reporter Kaitlan Collins wasn't allowed into the Rose Garden and called it an "attack on the press." Typical, right?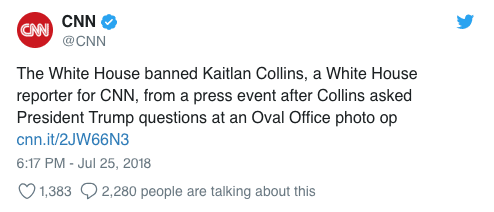 However, the White House has officially responded to this and it appears there's a very different motive behind Collins' banishment.
See, when the president refused to answer CNN reporter Kaitlan Collins questions, she continued to scream at him. And she wouldn't stop.
As a result, White House Press Secretary Sarah Sanders was forced to lay down the law.
From Daily Wire:
"'At the conclusion of a press event in the Oval Office a reporter shouted questions and refused to leave despite repeatedly being asked to do so,' Sanders said in a statement.
'Subsequently, our staff informed her she was not welcome to participate in the next event, but made clear that any other journalist from her network could attend.'"
She 'refused to leave' the Oval Office."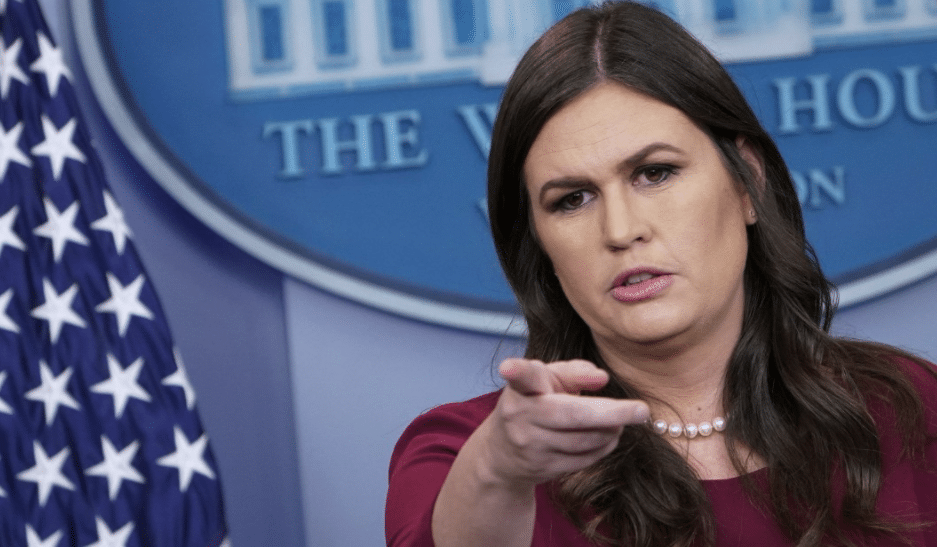 CNN is trying to pass off Collins as a helpless martyr, an innocent journalist who is yet another victim of the fascist president.
But it's clear from the nature of her questions, as well as her delivery of them, that Collins' intent was not to inform the public, but to disrespect and harass the President of the United States.
Collins repeatedly asked the president questions about Michael Cohen, Cohen's tapes, and Vladimir Putin after White House staff had already said the event was over and were attempting to usher her out.
The press event was a meeting between Trump and European Commission President Jean-Claude Juncker.
Collins' questions had nothing to do with the meeting taking place and were purely an attempt to get her fifteen minutes of fame. It's what all journalists do nowadays.
And it's ironic, isn't it? That CNN bemoans Trump's lack of decorum while demonstrating a gross lack of decorum themselves…?
If CNN wants to be treated respectfully, perhaps they should start acting respectful. But do we really expect that to happen, my fellow Americans?
Source: Daily Wire