Trump Team Warns America – "Foreign Disinformation Campaign" Is Spreading COVID Fears
During these trying times, it's important to know the truth.
And it doesn't help when people take advantage of the situation, and purposely spread disinformation.
That's apparently what's happening, too, according to the Trump administration.
If you want to stay informed and you DON'T want to be misled by sensationalized lies, listen up!
This is straight from Fox News:
Trump administration officials say a foreign disinformation campaign is trying to spread fear amid the coronavirus pandemic, with false rumors of a nationwide quarantine and more.
In other words, don't believe everything you hear about this pandemic!
A senior Trump official told Fox News there "is an ongoing effort to spread disinformation and cause undue panic."
And based on what we've been seeing, that's probably true.
While the White House didn't specifically name the foreign campaign in question, this remains a very important revelation.
The good news is, Trump officials are jumping on social media to clear things up.
For example, when the rumor started about a national quarantine, the White House National Security Council quickly tweeted: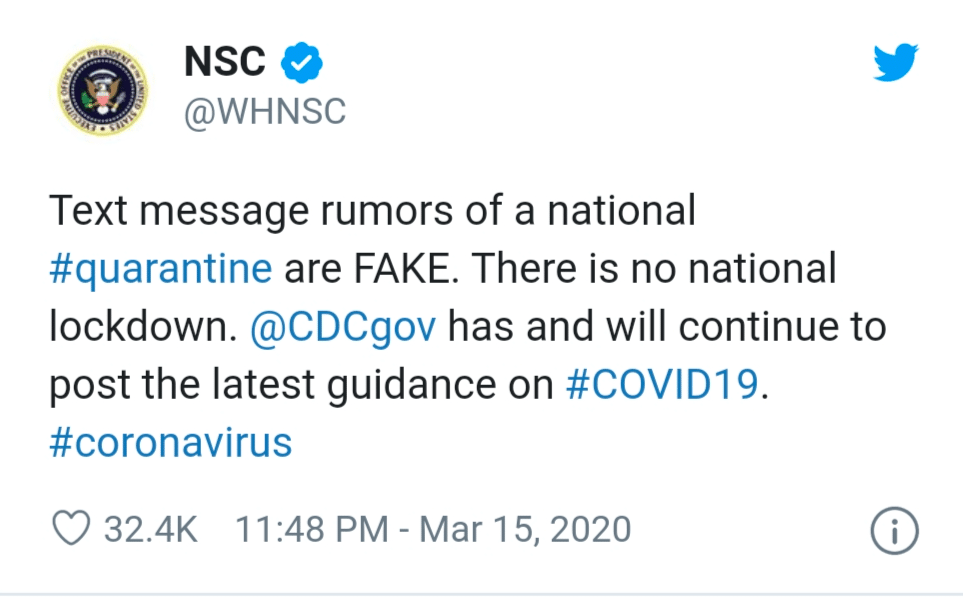 Text message rumors of a national #quarantine are FAKE.

There is no national lockdown.
So, if you've seen a text message about any national quarantine, yeah, it's phony.
Then Acting Deputy Homeland Security Secretary Ken Cuccinelli offered a general warning to the American public: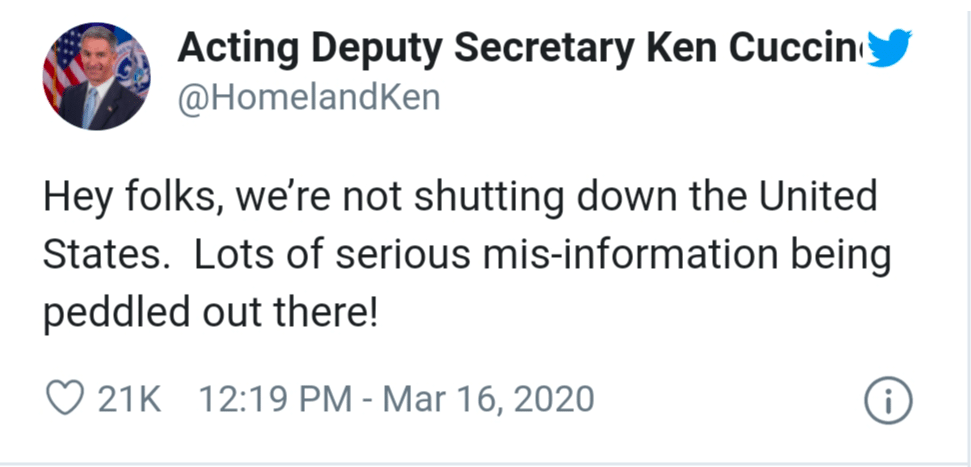 Hey folks, we're not shutting down the United States.

Lots of serious mis-information being peddled out there!
Source: Fox News