President Trump Whips Out "Phase 2" If Mexico Hesitates: "It's Going To Be Much Tougher"
Mexico had better follow through, or Trump's "Phase Two" will kick in…
Donald Trump knows if a business partner falls through, he's got to have a Plan B.
Or in the case of Mexico, a "Phase Two."
Trump just secured a deal with Mexico that is really quite simple:
The U.S. won't impose a 5 percent tariff on Mexican products—as long the number of people coming across our southern border drops significantly.
And so far, Mexico does appear to be making good on their promise, as they're already moving 6,000 troops to their southern border.
Trump's reply: "That's a lot of troops. But that's what they want to do because they want to produce. I think Mexico really wants to produce."
However, the President then revealed his Trump card (via The Daily Caller):
"If Mexico does a great job, then you're not going to have very many people coming up. If they don't, then we have phase two.

Phase two is very tough, but I think they're going to do a good job."
Reporters pressed Trump for more info, but the savvy businessman wasn't about to tip his hand.
He'd only say that Phase Two is a "much tougher" phase … which means Mexico really won't like it.
It also means that they'd better continue to clamp down on individuals sprinting for our border.
Let's be clear: tens of thousands of Central Americans continue to push through Mexico in an effort to reach the U.S.
And it has to stop.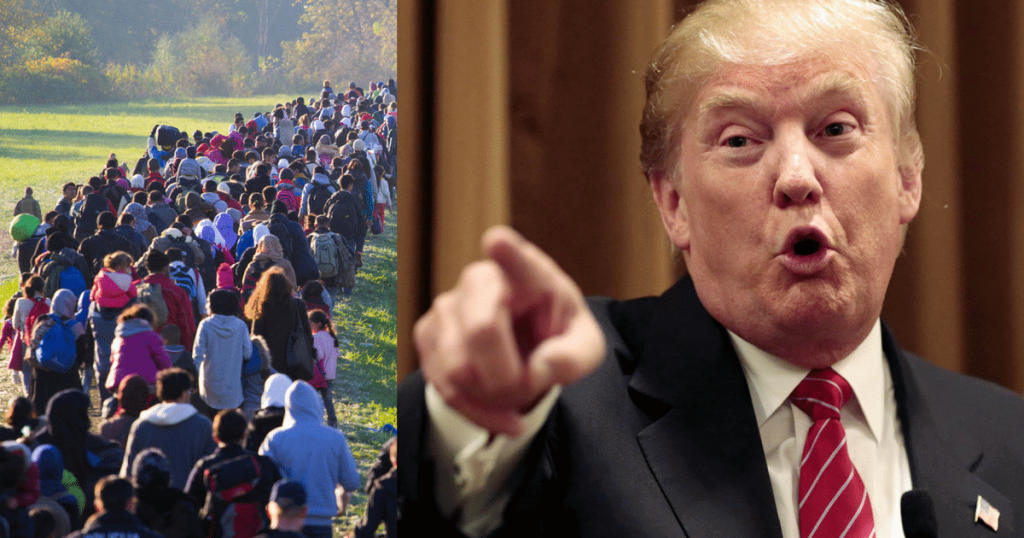 Mexico must do their part and this recent deal just lit a fire under the Mexican authorities. It's a good start.
But they'd better keep it up because if they don't, it's obvious that Trump is quietly preparing a nasty counter-surprise.
Of course, this wouldn't be as essential if Democrats would simply sit down and make a deal with Donald. As Trump said:
"[I]f the Democrats got together with me for 15 minutes, we could wipe out the loopholes and we wouldn't need anything from anybody.

But, right now, Mexico is helping us much more on immigration than the Democrats in the U.S."
That really is the sad truth.
A foreign nation is doing more to help at the border than our own elected officials.
And so long as they keep helping us, Trump won't have to put his foot down … and if he does, expect it to really hurt.
SHARE if you support President Trump doing whatever it takes to secure the border!
Source: The Daily Caller