After Trump Demands More Arrests, Mexico Unleashes Massive 24-Hour Sting
Guess how many they snagged in a SINGLE day?
For months, our border has been bombarded by migrant caravans.
In response, Congress does absolutely nothing. And Democrats continue to lie to America, telling us "there is no crisis."
But President Trump knows better.
And recently, he convinced Mexico to assist in stemming the illegal immigrant tide headed to our southern border.
Of course, critics scoffed when Trump threatened to hit Mexico with tariffs; they claimed it would never work.
But guess what? Not only did Mexico agree to help, but they've just busted a huge caravan on their border!
From Reuters:
"Mexican officials detained nearly 800 undocumented migrants on Saturday, the government said…

…in one of the biggest swoops against illegal immigration in recent months, as members of the National Guard began patrolling the southern border."
Mexico's National Guard was only dispatched to their Southern border a few days ago.
But that group, numbering over 6,000 strong, has managed to detain quite a few illegals.
And that includes nearly 800 in a single day!
This is proof that Trump's policies are working:
Mexico agreed to step up their efforts to end the migrant crisis, and they've held up their end of the bargain … so far.
If this holds up, migrants will quickly learn they can't just walk their way into the U.S.
Migrants are only doing this because they were told they'd be given VIP treatment when they reached America.
Immigration activists—at the behest of Democrats—have been organizing these groups. They lied to migrants saying that they'd be welcomed into America.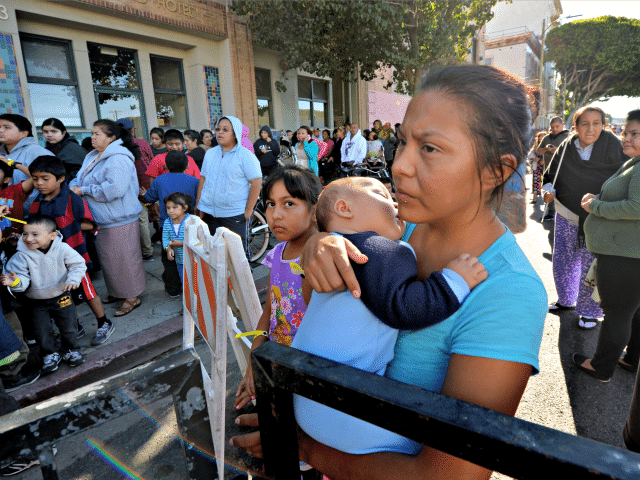 But steps by Mexico to turn them away at their border will quickly teach these migrants NOT to go on that journey.
Mexico has good reason to continue their efforts, too:
President Trump promised to initiate even stricter penalties if they don't keep up their end of border enforcement.
I can't imagine what would be worse than a 25% tariff on goods … but Mexico surely doesn't want to find out.
SHARE to thank President Trump for doing what it takes to protect our border!
Source: Reuters