Trump Announces Florida Rally Update: There Are So Many People, He's Building "Large Movie Screens"
That's a lot.
If you haven't already heard, Trump is hosting a big event in Orlando, Florida is Tuesday.
I'm willing to be it'll be bigger than any recent Democratic event. Combined.
There are so many people coming, they don't have a venue big enough to hold them all. The venue will be maxed out. So, Trump's team will be erecting massive screens outside, for the overflow.
Just so how many have requested tickets?
From Twitter: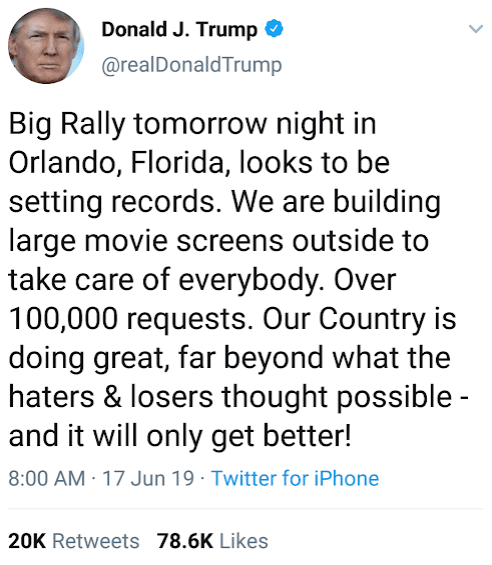 "Big Rally tomorrow night in Orlando, Florida, looks to be setting records. We are building large movie screens outside to take care of everybody. Over 100,000 requests. Our Country is doing great, far beyond what the haters & losers thought possible – and it will only get better!"
Woah. Trump tweeted out that over 100,000 people have requested tickets for his rally in Orlando!
That's a lot of red-blooded patriots eager to see this historic president live and in action.
After two and a half years of the Trump administration, the left was hoping for the excitement to die down. Nope!
Americans are even more eager to hear, see, and support President Trump. And guess how long people are waiting to get a front-row seat?
From Click Orlando:
More than 40 hours before President Donald Trump will announce his re-election bid in Orlando, supporters started lining up outside the Amway Center.
That's right. People started lining up to see President Trump in Orlando 4O HOURS before the big rally.
That's the kind of thing people used to do to see Star Wars movies or buy the new iPhone. But as movies flop and iPhones flounder, people are lining up to see the man making American great again.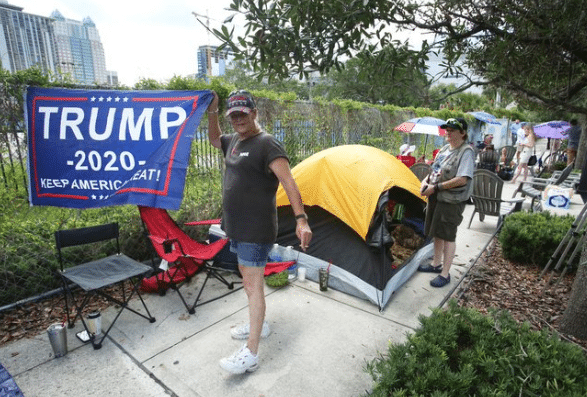 Remember way back in 2016, when the left-wing media declared (according to their polls) that Trump would lose? All Trump had to do was telling them to look at the massive crowds at his rally.
Guess what? Nothing's changed!
From Twitter: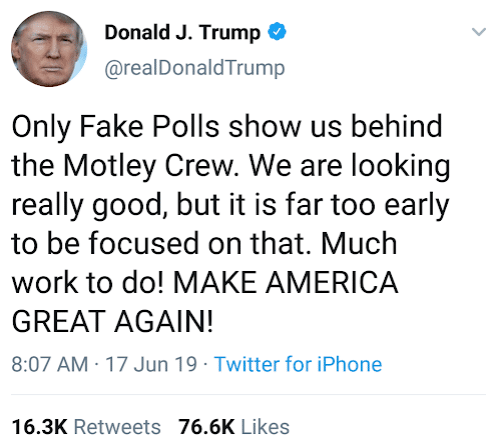 "Only Fake Polls show us behind the Motley Crew. We are looking really good, but it is far too early to be focused on that. Much work to do! MAKE AMERICA GREAT AGAIN!"
Don't believe polls. Don't believe the so-called "experts." And definitely don't believe anything you see on cable news.
Trump is packing out stadiums and venues across the country. More and more Americans are getting on the Trump train, as they see how he's winning for our country.
SHARE if you would love to be at Trump's big rally in Orlando!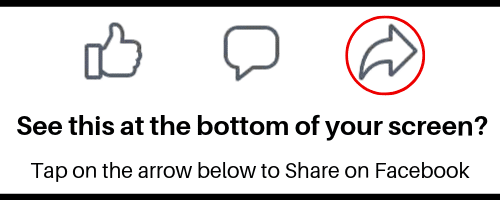 Source: Twitter, Click Orlando, Twitter