After President Trump Rallies America For Easter – Donald's Approval Rating Takes A Turn
President Trump is leading America through this crisis the best he can.
This Easter Week, as challenging as it has been for our country, Trump has been encouraging Americans each day at his press briefings.
On Good Friday, he had a special message for Americans.
From YouTube:
I'm encouraged by that—how about you?
And Trump just received some news—his approval rating has been on the move.
Now he knows how Americans feel about the job he has been doing leading our nation. From Fox News:
Amid widespread concerns about the virus's spread and personally getting infected, 49 percent approve of the job Trump is doing as president.  That's up from 48 percent two weeks ago and 47 percent in late February.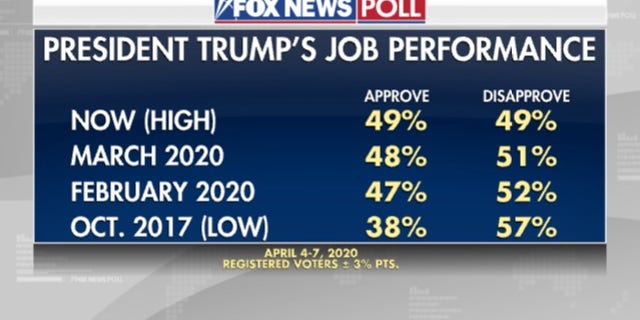 They go on to say this is a new record high for President Trump.
It looks like Americans are starting to agree—Donald is doing a great job leading our country through this tough situation.
He is working tirelessly, encouraging us day by day, and working hard to keep people safe and, at the same time, getting our country up and running again as soon as possible.
But you won't hear about these great numbers from the mainstream media.
SHARE to tell everyone Trump's approval just hit a record high!
Source: Fox News