President Trump Keeps His Most Patriotic Campaign Promise—Obama Never Did It
Donald is keeping one of his most important promises to the American people—Obama never had a chance of pulling this off.
When Donald Trump said he would be the greatest jobs president in history—he meant it.
President Trump is doing real work to help the economy; he isn't interested in making empty promises during election time. Since entering office, he's made real progress to put Americans first.
We haven't seen that since … well, probably Reagan!
Trump slashed regulations—those stealth taxes that cripple private industry and innovation. He signed one of the biggest tax cuts bill in recent history. And he's continued to leverage lucrative deals with businesses who are investing in the U.S. economy.
But perhaps his latest moves are having the biggest impact. Though wildly opposed by the media and the left, his tariffs are doing what they were meant to.
From Breitbart:
"More American manufacturing workers are employed today than at any time in the last ten years as President Trump's 'America First' economy seeks to protect U.S. industry and jobs with tariffs, less immigration, and tax relief.
In June 2018, Trump's booming economy delivered an additional 36,000 manufacturing jobs for American workers, many of whom have had their livelihoods destroyed by job-killing free trade deals like NAFTA and KORUS.
There are now 12.8 million Americans working in the U.S. manufacturing industry, a ten year high for the economy.
The last time that many Americans were working in manufacturing was back in December 2008. At that time, 12.8 million Americans had jobs in the industry."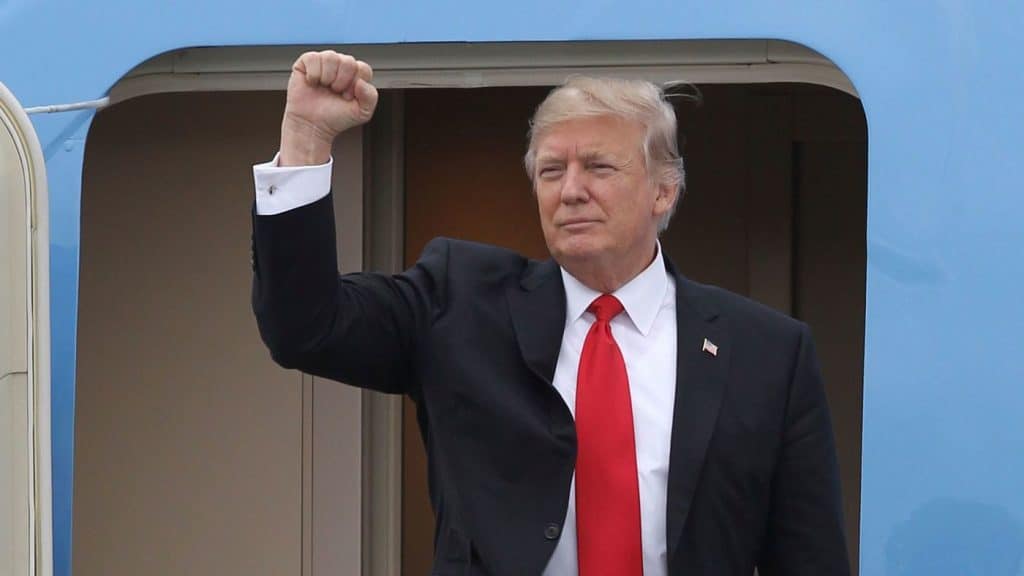 December 2008 was one month after Obama was elected. Once he entered office, things began to decline.
American presidents have been implementing tariffs since the beginning of our history, because it's a crucial step to ensure our workers and companies are competitive.
And thanks to terrible free trade agreements, our companies have been undercut by foreign businesses. We just couldn't compete when foreign companies employed sweatshop labor.
But with Trump's tariffs, American companies have a fighting chance.
It eliminates the uneven advantage foreign (and local) companies had with overseas factories. Plus, it'll encourage many more businesses to invest in U.S. facilities to avoid the tariffs.
It's actually shocking to think Obama and other presidents didn't use this tactic to help American workers. It's as if Obama wanted us out of work and dependent on government handouts!
Thankfully, however, those days are over.
Source: Breitbart