Trump Artist Releases New Painting – Shows Donald Lecturing Clowns In The Media
The left might claim they have all the artists, but that simply isn't true.
While the Democrats run Hollywood and blame mainstream entertainment, some fantastic independent artists are devoted Trump supporters.
Jon McNaughton is one of them.
He has portrayed the president a number of times before. He has painted powerful images celebrating what Trump has done for the common man and the Constitution.
But his latest painting just might be his most powerful and accurate of them all.
Because he is revealing just who the real Washington Clowns are.
From 100 Percent Fed Up:
Artist Jon McNaughton tweeted out a photo of his new painting that portrays the media as clowns:

My New Painting – "YOU ARE FAKE NEWS"

Reporter Jim Acosta is right in the middle of the reporters in the painting.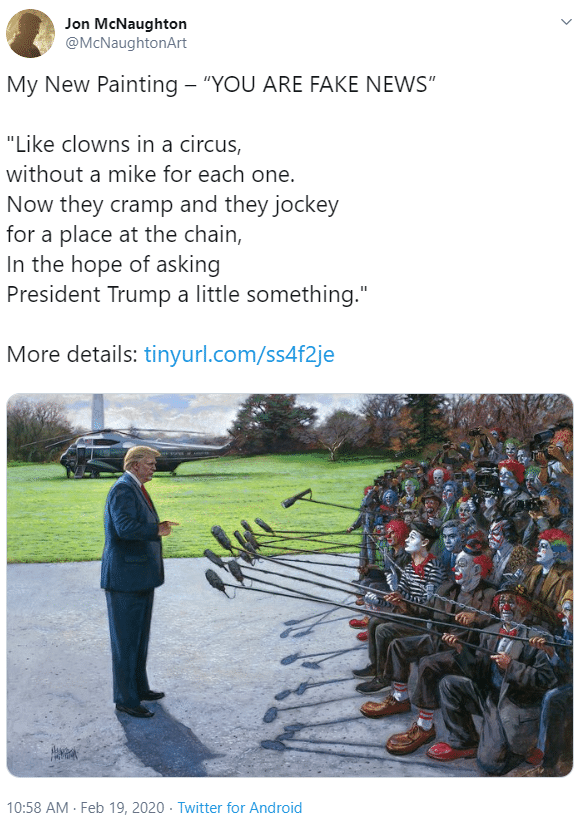 McNaughton revealed his latest work on Twitter. The impressive piece portrays Trump in a common setting, speaking to the media before he boards a helicopter from the White House.
But holding onto those long boom mics isn't the media as they like to be depicted. McNaughton has painted them all to look like clowns.
The image is pretty amazing. In his classic style, McNaughton shows us just what the media really is.
Here's a full image of his painting: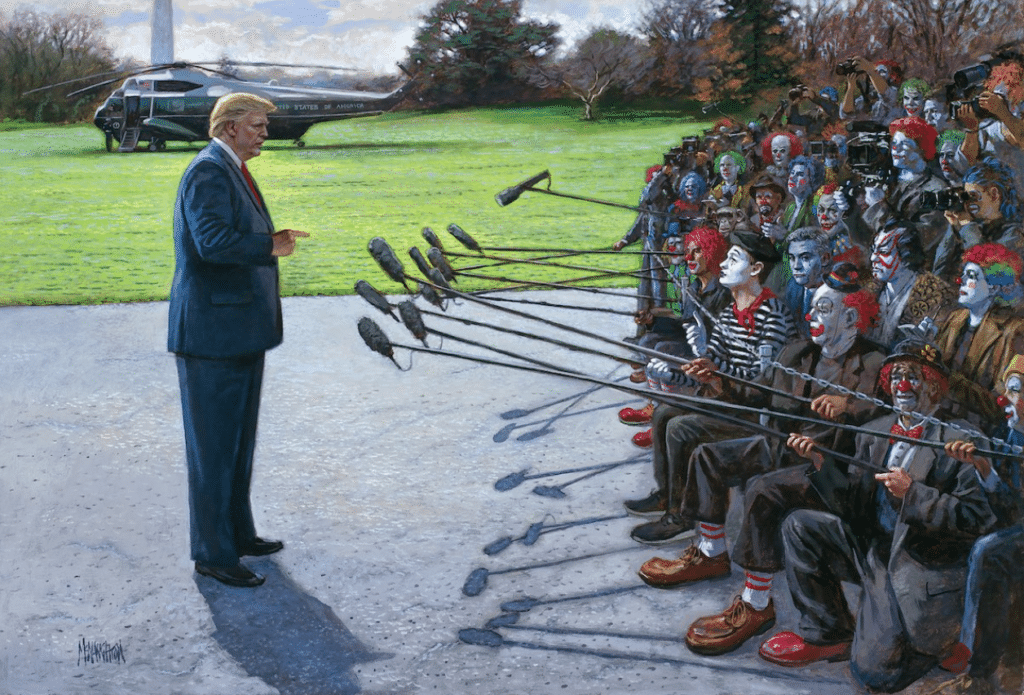 Beautiful, isn't it?
I have a feeling plenty of Americans will resonate with this painting's message.
What do you think?
SHARE to show everyone this beautiful painting.
Source: 100 Percent Fed Up, Twitter