Texas Stands Up To Obama, Says 'No' To His Most Anti-American Program
Obama passed many "America Last" policies while he was president.
But one policy in particular has been giving this border state many problems, and now they're fighting back in court.
The state's case is against DACA (Deferred Action for Childhood Arrivals), and it has been building for years.
DACA violated federal immigration laws the moment it was implemented by Obama. The former president said so himself before signing it.
But despite Obama's admission that he broke the law to get DACA passed, judges are refusing to support the Trump administration's efforts to scrap it.
President Trump should be able to undo Obama's unconstitutional executive order with the stroke of a pen, but judges are not giving him the power to do his job.
However, this state's lawsuit is attempting to finish what the president started, and Trump thinks it will be "very successful".
From Fox News:
"The state of Texas is seeking a nationwide injunction against the Obama-era Deferred Action for Childhood Arrivals Program (DACA), telling a federal judge in a hearing Wednesday that the government should be barred immediately from issuing or renewing more permits under the program.
Texas is part of a 10-state coalition that filed a still-pending lawsuit to end DACA in May.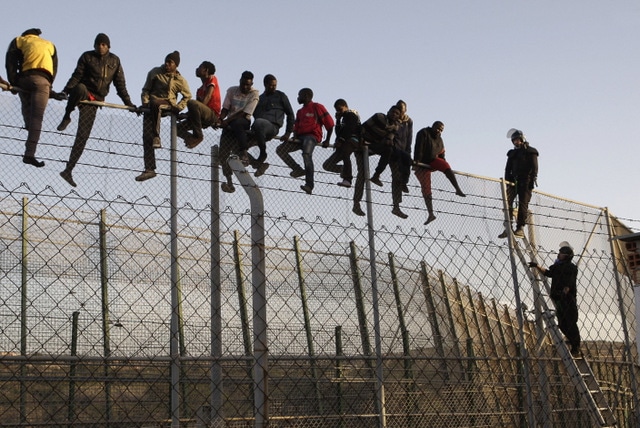 The state's attorney general, Ken Paxton, joined several other state attorneys general Wednesday in asking U.S. District Judge Andrew Hanen to halt DACA, which protects about 700,000 people from deportation, until that litigation is concluded.
Paxton said in a statement that the lawsuit was 'vital to restoring the rule of law to our immigration system.'"
Paxton also argued that DACA has forced Texas into a serious economic predicament.
"Texas spent approximately $376,000,000 to provide Emergency Medicaid services to unlawfully present aliens over the last 11 years for which data are available," the motion stated .
"Likewise, Texas spent approximately $6,200,000 to provide Family Violence Program services to undocumented immigrants over the last 11 years for which data are available."
Other states have joined Texas in their fight to repeal DACA, including Alabama, Arkansas, Louisiana, Nebraska, South Carolina, and West Virginia.
Don't you think every state should join this lawsuit and end the court's unlawful obstruction of justice?
Source: Fox News