Stormy Daniels Depicted In Art Exhibit As A Sacred Religious Icon – America Screams Sacrilege
Stormy Daniels is back in the news yet again.
After trying to take down Donald Trump, many Americans have little regard for this former porn star (and current stripper/sex worker).
Now she will be appearing in an art exhibit in New York. The gallery—of photographs by photographer Nika Nesgoda—will be portraying Stormy and some of her buddies.
The problem?
The woman who starred in numerous adult films will be garbed in clothing resembling one of the most sacred figures of the Christian faith.
And it's just plain disgusting.
From Breitbart:
"Catholic League President Bill Donohue said Wednesday that a photographic exhibit featuring porn stars such as Stormy Daniels posing as the Virgin Mary constitutes 'the latest artistic assault on Christianity.'
The exhibit of the work of Nika Nesgoda, which Donahue called an 'expression of hate' for Christians, goes on display Thursday at an art gallery called the Spur in the Long Island town of Southampton.
For her photographs, Ms. Nesgoda dressed adult film actresses in the costumes of old master paintings of the Virgin Mary, according to the East Hampton Star, which praised the 'striking visuals' of her artwork."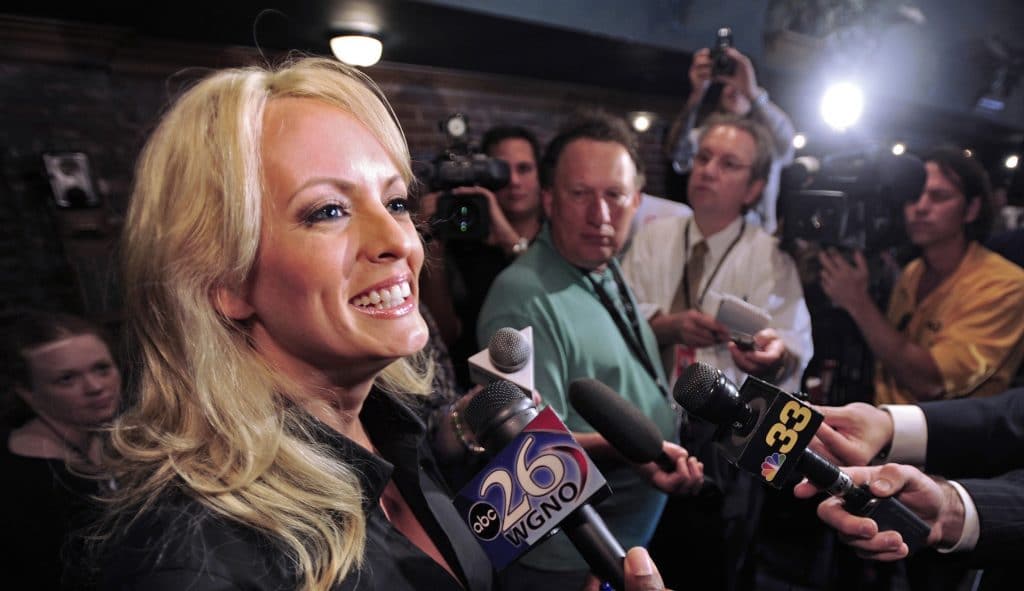 The Christian faith is often the butt of jokes in the United States. This is called religious oppression, by the way.
And if you're wondering about the inspiration behind this "art," the photographer claims she received the blessing of a Jesuit priest and religious sister for the work.
Yeah, right.
Even in a region like New York, there are many devoted, religious Americans. To see the Virgin Mary—a major symbol of faith, purity, and godly devotion—compared to a sex worker … it's just a disgrace.
I wonder if Stormy Daniels will get a cut from this exhibit. At the very least, it gives her an excuse to thrust herself into the limelight, yet again.
But I know I speak for most people when I say: we'd be happy if she just went away.
Don't you agree?
Source: Breitbart