Big Red State Gives Pro-Life Supporters A HUGE Victory – Governor Signs Historic 'Heartbeat Bill'
He just blew through Hollywood Democrats' ridiculous threat… 
Yes, we know disgustingly liberal states like New York and California are anti-life.
They're all for late-term abortions—literally days before they're ready to be born.
But not every state in the union is this callous, and one brave state governor down South is proving is with a huge action.
You need to learn this guy's name if you don't know it already.
It's Georgia Gov. Brian Kemp, who has officially kept one of his biggest campaign promises:
He swore he'd protect helpless unborn children and that's exactly what he's about to do.
…and he doesn't give a crap what the filthy celebrities in Hollywood think, either.
Via Fox News:
"Georgia Gov. Brian Kemp is keeping his campaign promise to sign the 'heartbeat' abortion bill…

…in the face of Hollywood actors threatening a statewide boycott, the governor's office confirmed to Fox News."
Now, why does Hollywood play a role in this announcement?
Well, you may remember when ultra-liberal actress Alyssa Milano stormed into Kemp's office to protest that "heartbeat bill."
I guess she doesn't like the idea behind that bill:
Basically, it says you're not allowed to abort the baby after a heartbeat is detected.
And by the way, a heartbeat can be found as early as 6 weeks into a pregnancy.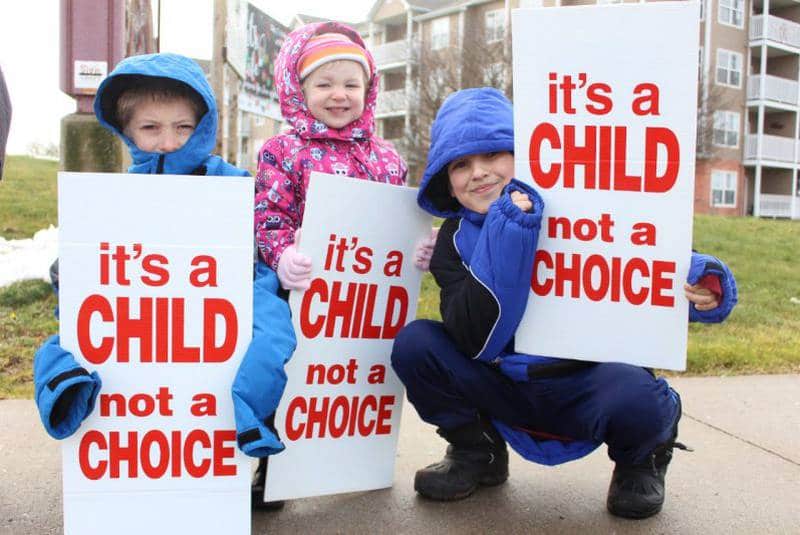 Now, the law DOES have a few exceptions, like when we're talking about rape or incest, or if the mother's life is in danger.
But that isn't enough for Milano and the rest of life-hating Hollywood.
Obviously, they want the right to be as irresponsible and despicable as humanly possible.
Even so, Kemp isn't backing down:
"I can't govern because I'm worried about what someone in Hollywood thinks about me.

I ran the last two years on these issues, and I got elected with the largest number of votes in the history of the state of Georgia, and I'm doing what I told people I would do."
Let's celebrate the bold, principled Governor Brian Kemp! What do you think… Kemp for President 2024?
This is fantastic—it gives pro-life supporters a HUGE victory.
And it's similar to bills already passed in states like Kentucky, Ohio, Mississippi, and North Dakota.
Democrats hate it, of course, but Kemp's "heartbeat bill" is going through … too bad, lefties!
SHARE if you support Gov. Kemp and ANY bill that protects innocent unborn babies!
Source: Fox News