Rashida Tlaib Lashes Out At Trump Supporters: "If You Support The Wall, Then You're A…
How in the WORLD does she think that?
If you support President Trump's plan to build a border wall along our southern border, what are you?
A patriot? A concerned citizen? Someone who simply cares about the safety and stability of our nation?
Well, sure.
But that's not what you are to far-left liberals like Rep. Rashida Tlaib.
No, to them, you're a second-class citizen who isn't only wrong, but also guilty of "intolerance."
And when Tlaib went on CNN's 'State of the Union,' she proved once again that Democrats are rapidly becoming outright oppressors.
From Breitbart:
"…Rashida Tlaib (D-MI) said those who support President Donald Trump's travel ban from high-risk countries and building a wall on the U.S. Mexico border are following the white supremacy agenda."
See, you don't care about safety and protection and financial stability.
You're just a racist!
And Tlaib made that very clear in her next statements:
"From the fact that every time we talk about a wall, it's not about a structure, but about xenophobia, it's about racism.

It's a symbol in so many ways of targeting brown and black people in our country. The fact that we continue to stay silent is what's going to make us as a country less safe."
No, what's making us "less safe" are the tens of thousands of illegal aliens pouring into our country.
What's making us less safe are the fact that a shocking percentage of these illegals have criminal records (AND that 63 percent steal assistance money from the government).
What's making us less safe are the endless drugs and cartels that abuse our porous border.
What's making us less safe are people like Tlaib pretending there's no immigration crisis.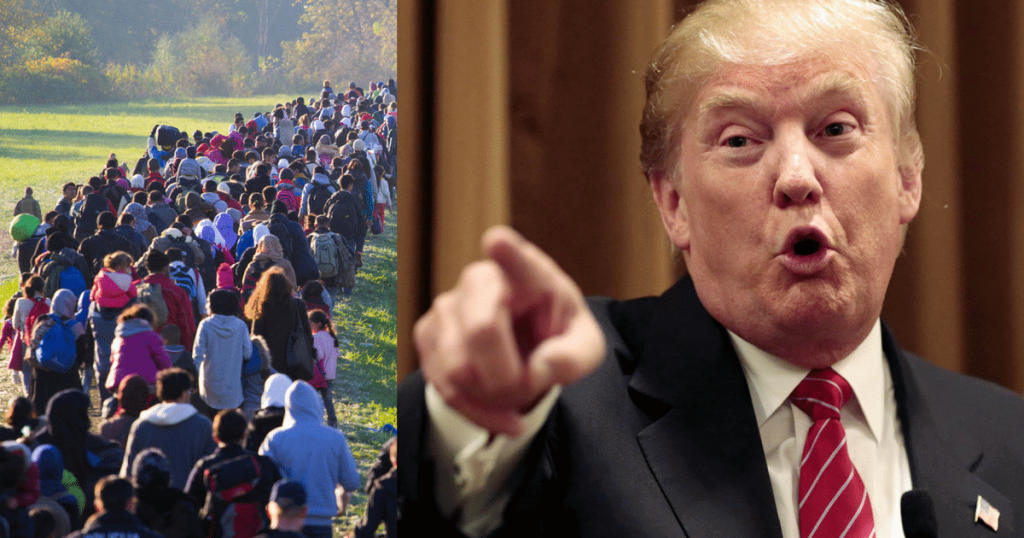 That's the truth of the matter.
It has absolutely nothing whatsoever to do with racism or xenophobia. But that's the only card Democrats know how to play, so…
The bottom line is that we desperately need better border security, and a wall will WORK.
We're being overrun and stretched to the breaking point — this is just common sense. And we've reached critical mass.
SHARE if you support Trump's wall, not because you're "racist," but because you simply want to feel safe in your own country!
Source: Breitbart