After Liberal Protester Tries to Block Biden Motorcade – Secret Service Agent Runs Out and Tackles Her
What's Happening:
You know what's hilarious? The fact that even liberals hate Joe Biden!
Americans hate the man because of how radical he's become. But leftists hate him—because he's not radical enough!
That much was true, when a deranged (abortion) activist tried to block the presidential motorcade.
And a Secret Service agent gave her one heck of a suplex!
From Fox News:
A protester in Los Angeles was tackled by the Secret Service on Wednesday after she walked out onto the street and approached President Biden's motorcade.

Biden was in downtown L.A. for the ninth Summit of the Americas. The woman had moved onto a blocked-off street with a bullhorn and was quickly removed…

"Get the f— off me!" she could be heard saying while on the ground being handcuffed. She then shouted, "An abortion ban will not stop abortions – only safe ones."
Well, at least there is one Secret Service agent who can still do his job! While we don't begrudge people protesting this failed presidency, this moron tried to block a motorcade.
The agent quickly removed her from the street and pinned her to the ground. The woman could be heard cursing, shouting about abortion rights.
She specifically claimed, "An abortion ban will not stop abortions – only safe ones."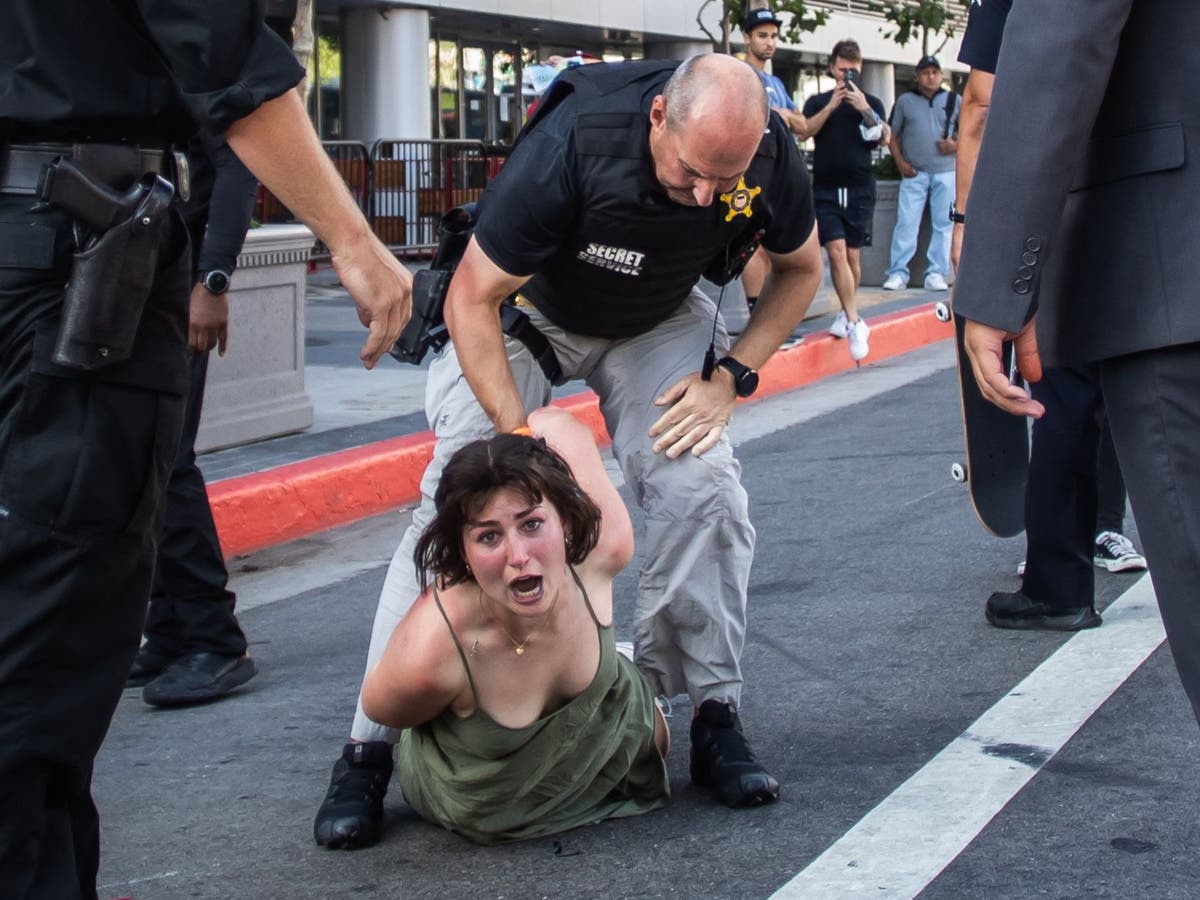 What is she talking about? First of all, if the Supreme Court overturns Roe, abortions will not be banned nationwide.
It means states will have the power to decide abortion policy, according to the will of voters. You know, how a democracy works.
California, where this woman is presumably from, is unlikely to ban abortions. On top of that, Biden is not in favor of the overturning of Roe.
So, this woman was wrong on all counts. Geez, she must be watching CNN or something!
The real question we have to ask is, how did this woman get in the middle of the street in the first place?
The Secret Service is supposed to have that buttoned down. Is this the only member of that agency who knows what he is doing?
Gee, Joe, you really have let the presidency go to hell.
Key Takeaways:
A protestor in CA tried to interrupt the presidential motorcade.
A Secret Service agent removed her and pinned her to the ground.
The protester was liberal, shouting about abortion rights.
Source: Fox News