Pence Makes Patriotic ICE Announcement, Shatters The Hopes Of Every Pro-Migrant Democrat
Vice President Mike Pence has struck a blow for every American citizen who values strength and safety.
Ever since the "kids in cages" explosion, Democrats and liberals have been screaming about the need for illegal immigration reform.
Many have shockingly advocated ditching the concept of "illegal immigration" entirely and letting in anyone who wants to get in.
This would also mean the complete abolishment of ICE (U.S. Immigration and Customs Enforcement), a branch of the government that works every day to keep us safe.
Considering the fact that ICE spends the vast majority of its time rounding up dangerous illegal criminals, losing this organization would be an unmitigated disaster.
And yet, the power of the liberal media has put ICE under fire, and now President Donald Trump is being pressured to disband the anti-illegal immigration unit.
Trump isn't budging, however. And if Democrats were holding out hope that ICE could actually disappear, VP Pence has a message for them:
No chance.
Here's what he told over 200 ICE employees at ICE headquarters in Washington, DC; from the Washington Examiner:
"The president sent me here today with a very important message. Under President Donald Trump, we will never abolish ICE.
I stand before you today at a time when some people are actually calling for the abolition of ICE.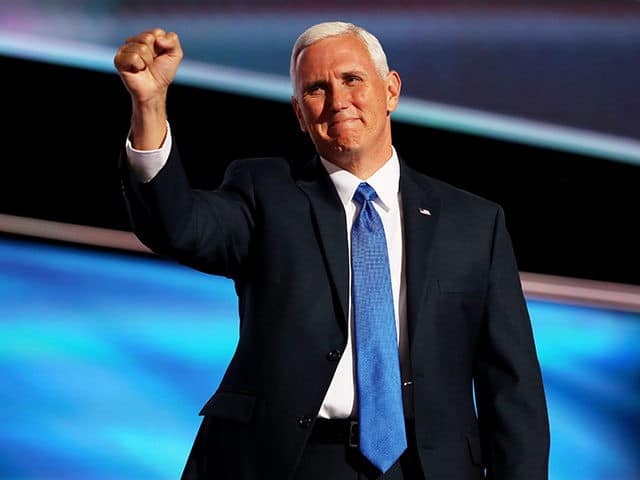 In this White House, let me be clear, we are with you 100 percent.
And as the president said last night, we will always stand proudly with the brave heroes of ICE and our Border Patrol."
There is no waffling here. There is no ambiguity or fuzziness. ICE isn't going anywhere.
Trump's "zero-tolerance" policy regarding illegal aliens remains rock solid and ICE officials are simply doing their jobs.
And yet, in response to the liberal outcry, many ICE employees have had a rough time. Added Pence:
"ICE officers and leadership have had their personal information exposed on social media and threats to their families have followed this.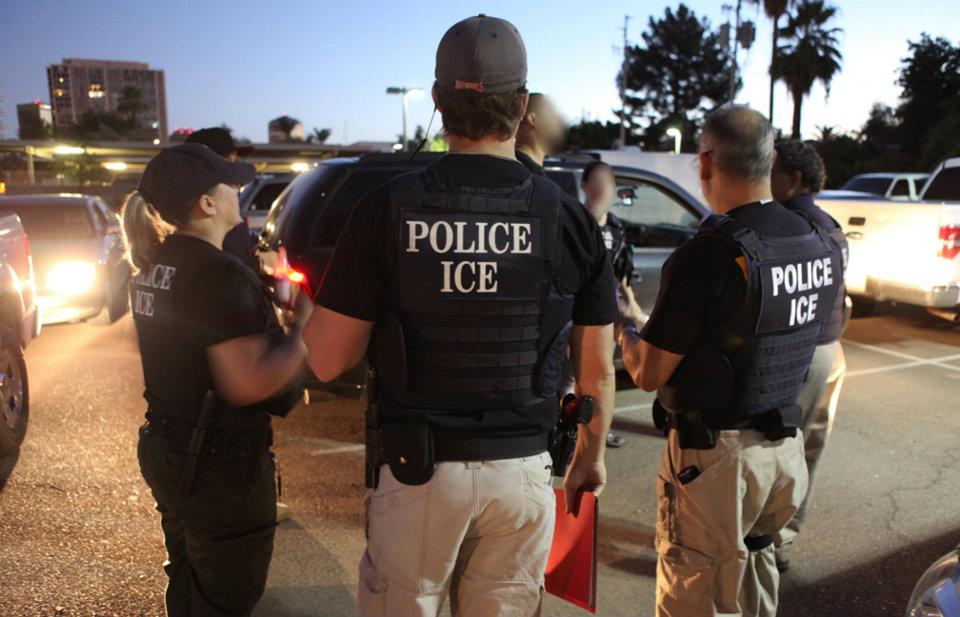 These threats against ICE officers and their families must stop and they must stop now … These spurious attacks on ICE by our political leaders must stop."
Attacks against DHS personnel in 2017 spiked 75 percent, mainly because the only recourse liberals have left is violence.
But the ICE team remains staunch and diligent, and they also remain a critical element of our civilized society.
Good thing, too, because if we eliminated all borders and all immigration laws, the result would be absolutely catastrophic on all fronts. Our society would quickly start to crumble.
If you support President Trump, VP Pence, and ICE, and you believe in secure borders, spread the word and share this with your friends!
Source: Washington Examiner