After Pelosi Delays America-First Deal, Donald Plays His Trump Train Card
She tried to stop it – so Trump's blowing past her.
Things don't happen fast enough on Capitol Hill – but Trump is throttling them into gear now.
Why? Because Democrats continue their efforts to block President Trump and the progress he is trying to achieve at every turn.
But Donald's White House is tired of this childish act, and they're doing something about it.
That's why they've decided to move on an important America-First trade deal. Which one? The USMCA, the U.S.-Mexico-Canada Agreement on trade.
Why isn't it already through? We had the same question. It was announced months ago, but Nancy Pelosi is twiddling her thumbs and hasn't signed off on it yet.
So Donald's playing his Trump Train card – he's not stopping for her!
From Washington Examiner:
"The White House had waited on a greenlight from House Speaker Nancy Pelosi, D-Calif. to submit the deal… but indicated in recent weeks it had grown impatient."

President Trump said, "Bob Lighthizer is waiting to get the okay from her to send it in. But we're at a point where we're just going to have to send it in."
Sorry, Nancy – you took too long! Hurry it up – and if you don't have the mental capacity to run the House, maybe you should step aside.
Of course, Pelosi doesn't like this at all.
The Speaker of the House claims Trump's team is "jumping the gun" because she hadn't finished reviewing it yet.
She also said this move "indicates a lack of knowledge on the policy" but that's par for the course:
When Democrats are annoyed with the President, they just insult his "lack of knowledge."
Which is ironic, since Democrats have proved over the past few decades that they have no idea how to make a deal.
Bill Clinton's NAFTA and Obama's negotiations didn't turn out so great, don't you think?
In this case, the White House was simply tired of waiting. And now, they'll be able to submit the deal to Congress within 30 days.
After that, the House must vote on it within the next 60 days.
This is what a fast-moving government looks like … maybe Pelosi and her cronies don't like it, just because they CAN'T move that quickly.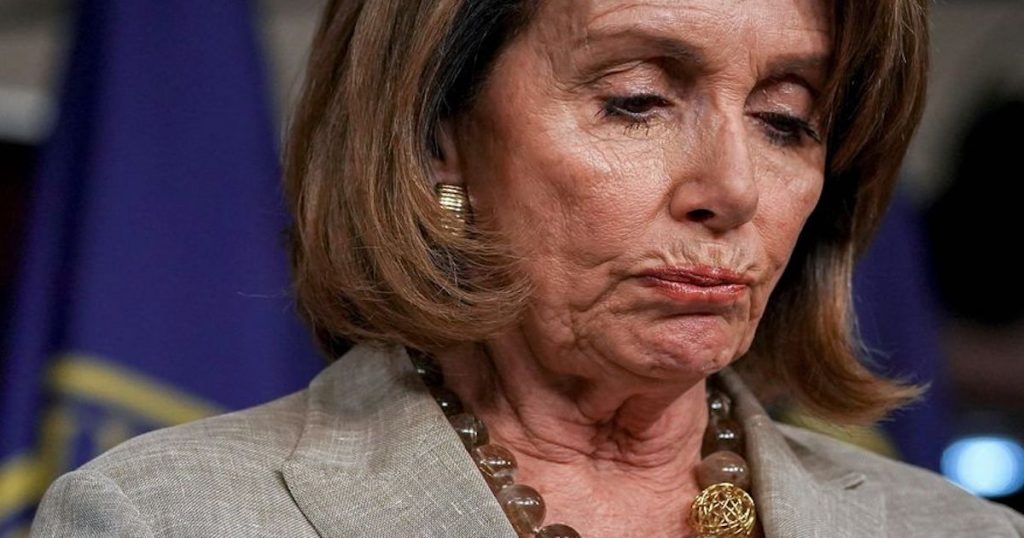 But these deals need to get done, and this move pressures Pelosi into getting a vote scheduled. Sooner rather than later.
And let's make an important note:
Both Canada and Mexico submitted their sides of the deal for approval this week. If we don't, we'll be the ones lagging behind.
And we're sick of lagging behind! So is Trump, which is why he does what is necessary.
SHARE if you support the Trump administration's efforts to get America rolling again … with or without Pelosi!
Source: Washington Examiner