Pelosi Caught Spreading A Dirty Lie About Trump, Just So She Could Make More Money
In the contest for America's Dumbest Liberal, few are a match for Former Speaker Nancy Pelosi.
The 78-year-old is well known for her long-winded, nonsensical rants, as is common in those suffering from Trump Derangement Syndrome.
She once called China 'Tina' in front of the Dalai Lama, and slurred her way through a speech where she couldn't pronounce Yemen or Sudan.
Worse, Pelosi doesn't care about facts, competency, or honesty; the only thing that motivates her is how she can increase her net worth.
She's currently one of the richest people in Congress, by the way, and is estimated to be worth $82 million dollars. 
And Pelosi never misses an opportunity to capitalize on a crisis, even if she has to make one up herself.
As long as she can dupe gullible Democrats into supporting her financially, she will continue to do so, and recently did just that by spouting off a lie so big that even Comey wouldn't tell it.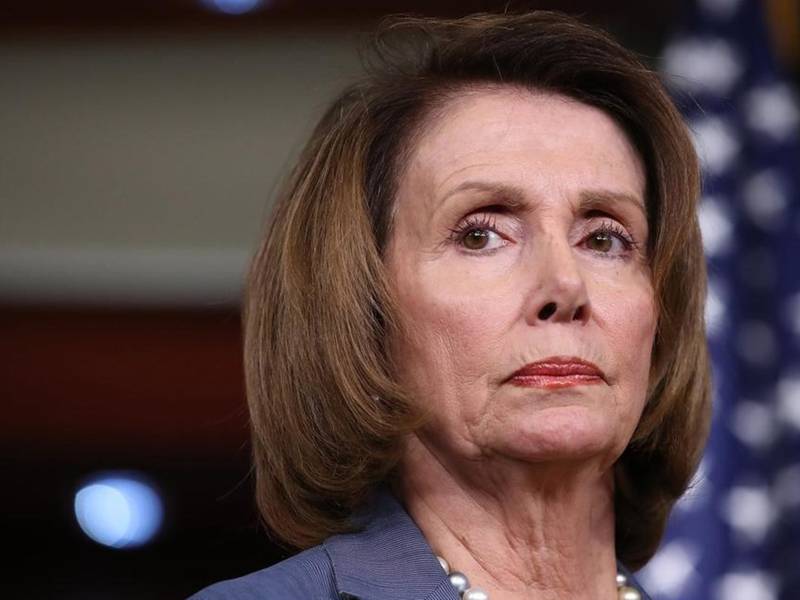 From Washington Examiner:
"House Minority Leader Nancy Pelosi, D-Calif., is attempting to raise money off of rumors that President Trump could be considering firing special counsel Robert Mueller.
'Muller FIRED,' reads the subject line of an email blasted out by the Democratic Congressional Campaign Committee on Friday under Nancy Pelosi's name.
It begins, 'I'm so furious I can barely write this email. President Trump is inches away from firing Robert Mueller and derailing the entire Russia investigation.'"
Pelosi, in her Alzheimer's addled brain, seems to have forgotten that Trump has yet to fire Mueller.
In fact, Trump recently tweeted that if he wanted to fire Mueller, he "would have fired him", and rightly called the leftists spreading this claim, "fake news."
If I wanted to fire Robert Mueller in December, as reported by the Failing New York Times, I would have fired him. Just more Fake News from a biased newspaper!

— Donald J. Trump (@realDonaldTrump) April 12, 2018
Pelosi then writes, "my Republican colleagues are actively HELPING him. They're jeopardizing our democracy, our national security, and the safety of every election we hold. Frankly, they can't be trusted."
No, Nancy, it is you and the DNC who can't be trusted, considering you were caught red-handed rigging your own Party's primaries for Hillary over Bernie Sanders.
Not to mention that it is your Party who endangers national security on a daily basis by refusing to protect the border.
The hypocrisy of Pelosi's statements are too much to bear, and yet she somehow manages to reach new lows by using her lies to beg for money, writing:
"I need a MASSIVE 24-hour fundraising surge to send them a powerful message:
If they let Trump fire Mueller, we'll kick each and EVERY one of them out of office."
Yeah, we'll see who is kicking who out of office this November, Nance. Clearly, the Left is so desperate for money that they've been reduced to lying because their Party is dying.
People are fed up with the Democrats, and no amount of money-grubbing emails will stop the red wave.
Source: Washington Examiner