Pelosi Fires Back: Democrats Will Declare Emergency To Erase Part Of The Constitution
This is pretty desperate, Nancy.
At long last, President Trump is preparing to secure our southern border.
To that end, he has officially declared a state of emergency to get our border wall.
He has also managed to free up $8 billion to get this project done, so it appears POTUS is about to deliver on his biggest campaign promise.
Democrats, of course, are seeing red.
And Speaker Nancy Pelosi, who is clearly out of ideas and strategies, has thrown one Hail Mary of a threat.
From Breitbart:
"House Speaker Nancy Pelosi (D-CA) warned Republicans on Thursday that they should worry about the 'threshold that they are crossing' by supporting President Donald Trump's expected declaration of a national emergency at the border…

…because it could open the door to future Democrats in the White House declaring a national emergency on issues like gun control.

Pelosi said she is not advocating presidents doing an 'end run around Congress,' but warned that a 'Democratic president can' declare national emergencies as well on issues like gun control…"
Wow, Nancy Pelosi making threats to prevent America's progress? Is anybody surprised?
And it stands to reason that she's taking a shot at the Constitution, and warning us that Democrats want part of it erased.
Leftists have been wanting to destroy the Constitution for years.
However, Pelosi knows she lacks the will to get anything done and in this case, she doesn't have the support of most Americans.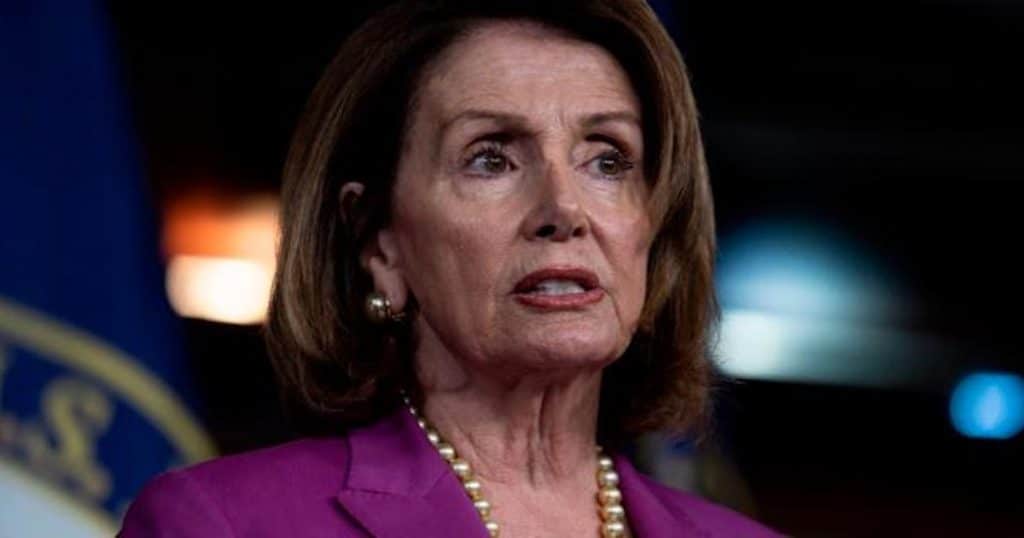 Pelosi is no leader. She's just a shill for corrupt Democrats and greedy globalists, and she doesn't care about the immigrant crisis or U.S. citizens.
And, by the way, that's a great plug for a future Democratic president: she basically told America, "If you elect a Democrat into the White House, he'll abuse his power to take your guns!"
Not a good idea, Nancy.
SHARE to tell the world that you want Pelosi out of Congress!
Source: Breitbart