Obama Shows His True Colors – Announces His Support Of A Group That'll Destroy America
Barack Obama said he was "the people's president."
But did Obama ever really care about America? All he offered us was division, party politics, and insults.
His influence bankrupted entire industries and ransomed our wealth to foreign nations. He wanted to burden America with socialist programs, punishing the rich to prop up these failed ideas.
Now, we must focus on one word in that previous sentence: "socialist."
We all knew Obama was a radical Democrat and many would say his policies and actions definitely bordered on the dangerously socialist.
Now, as it turns out, the naysayers were right all along … Obama wasn't a Democrat. He was a socialist in Democrat disguise.
From Fox News:
"Former President Barack Obama, in a rare post-presidency speech abroad, took several thinly veiled shots at his successor and other populist 'right-wing billionaires' — while openly touting a controversial liberal push for 'universal income.'
'I'm not being alarmist. I'm simply stating the facts.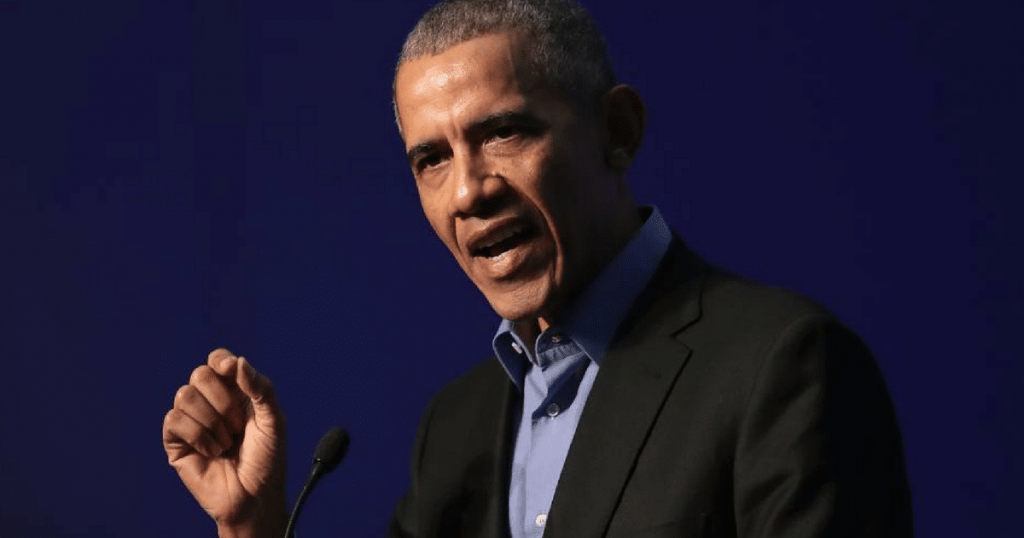 Look around—strongman politics are ascendant, suddenly, whereby elections and some pretense of democracy are maintained, the form of it, where those in power seek to undermine every institution or norm that gives democracy meaning,' he said."
Oh really, Obama? Tell that to those blue-collar families in the Rust Belt who couldn't afford medication, thanks to your healthcare program.
You know, those "privileged" white people who lost their homes, jobs, and livelihood thanks to your terrible policies.
I guess if you don't live in New York or Chicago ghettos, you enjoy social status and privilege. That also means your votes don't matter as much as the minorities living in "urban courses."
Obama proves again why Americans rejected his party and voted for Trump: they don't want socialism, which destroys countries.
But obviously, Obama did, and still does.
Universal income is just another illusion socialists promise to vulnerable people. If they ever can implement it, it would completely decimate the nation's economy.
And here's the dirty little secret: Obama knows this and he doesn't care. He'll say anything, to anyone, to protect his legacy.
Too bad for him, though … it's already dead.
Source: Fox News