Obama Spokesperson Nails Hillary With The Naked Facts. Democrats Have No Answer
Even though the Presidential election was two years ago, we still have to put up with Hillary Clinton.
It's over, lady. You lost. Done deal; Trump's in and you're out.
Yet, Hillary Clinton continues to tour the world, complaining about her loss. She's blamed literally everyone, except herself.
And with a new batch of elections coming up, Democrats are getting scared. Who do they have left?
Well, the first step is ditching Hillary, as former Barack Obama aide and State Department spokesperson Marie Harf recently told Chris Wallace:
From Town Hall:
CHRIS WALLACE: Marie, is it just me or is that kind of a curious analysis from a feminist that women — white, married women were browbeaten by the men around them?
MARIE HARF: Yes, you're right. And she should go away.
I hate to say that. I really do. The first female nominee of a major party has an historical, you know, role certainly and the right to speak up.
She is not helping the Democratic Party. And I think she should take a very long vacation and leave the future of the party to other people.
I think the future of the party is not with her.
And the clearest indication of that is the fact that in the 20 special elections that have taken place so far in 2018, Democrats on averaged have gotten 24 more points than she did. The party of the future is not Hillary Clinton's party…"
It's not a huge surprise that an Obama staffer would torch Hillary, as those two camps were never on the same team. But Harf brings up an important point:
When did we ever see a former Presidential candidate do what Hillary is doing? Mitt Romney, John Kerry, even Al Gore didn't go on tours complaining about their losses.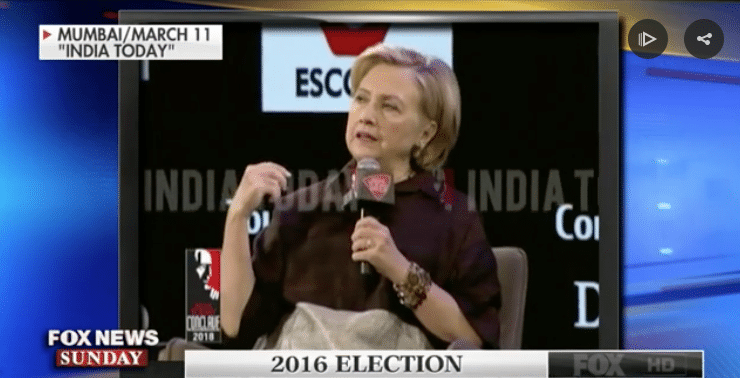 They sucked it up and went on with their lives. Al Gore jumped on the environmental bandwagon.
John Kerry served as Secretary of State (terribly). And Mitt Romney continues to pursue politics (we'll see if he ends up becoming a Senator).
But none of them made a big deal over their loss. So why is Hillary?
You can't win the Midwest by pushing illegal immigration, transgenderism, and globalism. It just doesn't work, and some in the DNC understand this.
Yet with every appearance and book signing, Hillary drags them down. She isn't helping anyone right now, least of all herself.
Source: Townhall