After North Korea IGNORES Our Sanctions, Trump's Navy Throws Down The Gauntlet
This is a HUGE score for America!
When you refuse to follow our sanctions, you're going to get dealt with.
That's a lesson North Korea just learned the hard way.
As tensions between the U.S. and North Korea mounts, Kim Jong Un decided to push things a little too far.
One of his main cargo ships apparently violated sanctions, according to the U.S. Justice Department.
And when that happens, the Trump administration takes action.
Via CNN:
"The United States has seized a North Korean cargo ship, alleging sanctions violations by the country, the Justice Department said Thursday.
The ship, the M/V Wise Honest, was used to haul valuable coal from North Korea that was sold in other countries, including China, according to the Justice Department."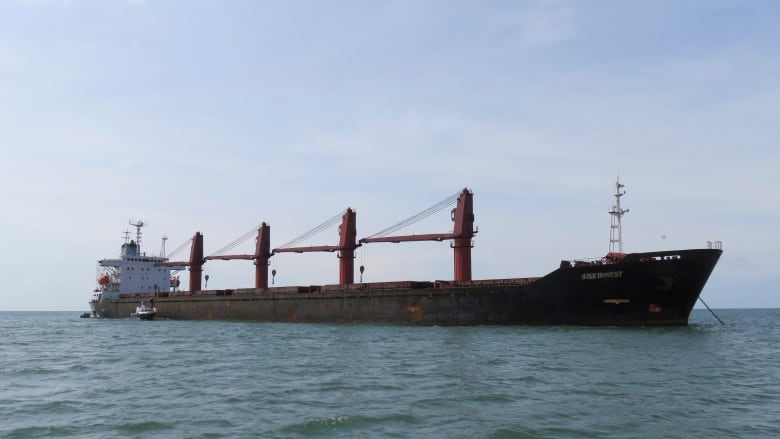 Now, why is this a critical seizure?
Well, because both the U.S. And the United Nations have revealed what North Korea does with the money it generates from coal sales:
They use it to fund their nuclear weapons and ballistics missiles program.
Yeah, the same program Donald Trump has tried to completely shut down.
But now with the seizure of this cargo ship, it'll be harder to get the necessary funding for their weapons.
As Assistant Attorney General John Demers said:
"This sanctions-busting ship is now out of service.

We are deeply committed to the role the Justice Department plays in applying maximum pressure to the North Korean regime to cease its belligerence."
The ship in question – the Wise Honest – was North Korea's second-largest merchant ship, too.
So this was a HUGE score for the U.S. Navy.
And if North Korea wants to keep pushing us, they're going to keep learning some very hard lessons.
Trump isn't about to tolerate such underhanded maneuvers, for one thing.
And for another, we can't let North Korea continue to fund their nuclear weapons program … that's just WAY too dangerous.
North Korea is simply far too unstable to have such an arsenal…
SHARE this big-time military score, which just made the whole WORLD a lot safer!
Source: CNN