'NeverTrump' Movement Suffers Defeat After Trump Sets A Sky-High Record
Remember Never Trumpers?
During the 2016 Presidential election, a tribe within the conservative movement was strongly opposed to the nomination of Donald Trump.
Even as it became more and more clear that Trump was going to win the nomination, so-called conservatives tried to undermine him. They were incapable of believing Trump meant what he said about putting Americans first.
Either that, or these "Never Trumpers" didn't want a president who put America first, much like their buddies on the left.
Still today, there is a contingent of "conservatives" who stand against Trump, and it doesn't make any sense.
Amazing things are happening here and around the world. What kind of idiot conservative would oppose that?
Well, as it turns out, very few still hate on Trump… in fact, that vast majority of Republicans are in love with our POTUS.
From Breitbart:
"The latest polling shows President Trump enjoying record support from Republicans, proving once again just how little influence and moral authority Never Trump has.
A recent Gallup poll shows that 90 percent of Republicans support the president.
According to the New York Times (a far-left outlet that regularly spreads fake news), other than the historic outlier of George W. Bush in the aftermath of the September 11 terrorist attacks, no Republican president in this poll's history has garnered 90 percent support from Republican voters at this point in a first term.
Trump's historic level of support from within his own Party is not only a tribute to the president's verifiable successes at home and abroad (tax cuts, booming economy, regulation reform, gutting Obamacare, North Korea under control, the Islamic State all but vanquished, no stupid neocon wars)…
…it is also a testament to just how marginalized, tribal, and extreme the failed Never Trump movement has become."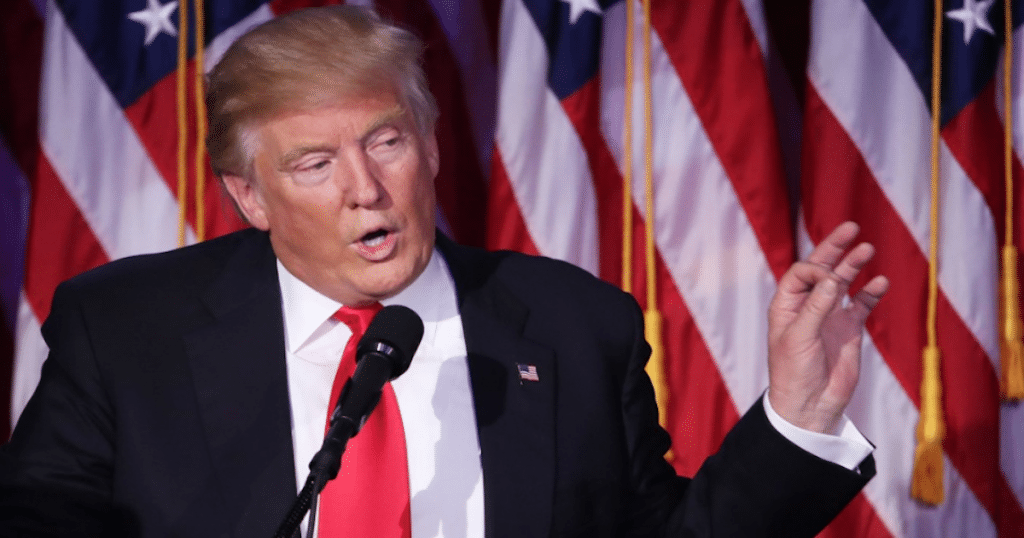 This is big news. Even Reagan, one of our greatest presidents, didn't enjoy these kinds of numbers.
It makes sense, though. Republicans are pleased that Trump is making good on his promises. As the fake news media pushes one pathetic attack after another, Americans are seeing a president who refuses to back down.
Do you find Patriot Journal articles helpful and valuable? Then comment with your thoughts below, and share this story with your friends and family!
His achievements in the first two years of his term have been historic:
He scored a massive tax cut. He slashed job-killing regulation. He de-fanged Obamacare. Companies are investing in America. The wall is going up (hopefully).
Then there's the world-shattering progress with North Korea, which should earn Trump the Nobel Peace Prize.
What could conservatives be upset about? Overall, every American is benefitting from more money in their paychecks, increased opportunity, and greater national security.
Perhaps the few "Never Trumpers" that still remain should just give up.
Source: Breitbart