Migrant Caravan Organizer Arrested – He's Hiding A Terrifying Secret
Democrats all say the same thing:
The migrants trying to force their way into our country are all peace-loving, hard-working asylum seekers.
Unfortunately, the truth is very much the opposite.
The Department of Homeland Security has said the overwhelming majority of asylum applications are rejected.
And this is because the asylum claims are bogus; most migrants are simply trying to reach America to reap the free rewards.
Even worse, the sheer number of criminals in those migrant caravans is terrifying.
Want another sick example?
Via Breitbart:
"Police in Honduras arrested one of the organizing members of a new caravan of migrants who are seeking to reach the U.S. border.

Police arrested the caravan organizer — serving a warrant on the charge of rape."
Yes, 26-year-old Juan Carlos Molina is accused of rape, and he organized one of the caravans designed to invade our country.
There are about 800 migrants in that caravan, and more are expected to join along the way.
At the time of his arrest, Molina was carrying fake IDs, too … is anyone surprised?
He's obviously yet another dangerous criminal who wants to sleaze his way into the U.S.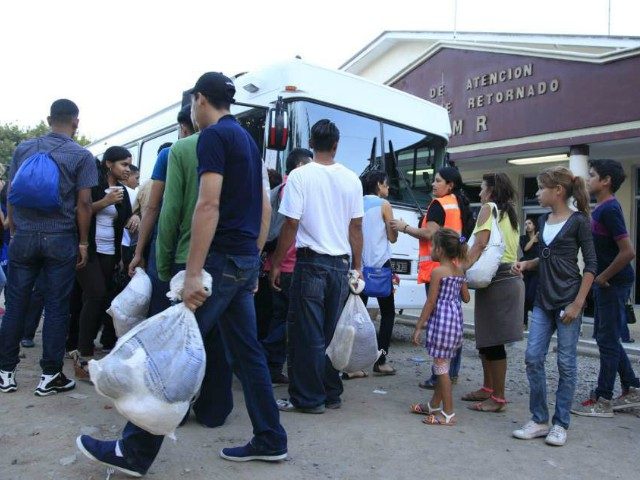 And the real question is this:
How many more like Molina are in that caravan? After all, he helped put it together, didn't he?
This right here is why we need increased border security, including a big beautiful border wall.
We're not getting the best and brightest like the Democrats say we are. And they have to be stopped – with a wall!
Source: Breitbart