Melania Heads To Grand Teton Mountains – Her Enchanting Outfit Channels Natural Beauty
Melania Trump manages to select the best possible outfit for every single event.
Somehow she even has a knack for making heavy mountain clothes look enchanting and beautiful!
Sure, lots of pretty women look great in evening wear and dresses. But Mrs. Trump can turn heads even in the great outdoors.
Melania decided to visit the Boy Scouts in Grand Teton National Park in Wyoming, and the trip did NOT disappoint!
Before she joined the Scouts for a meet-and-greet, a "Be Best" goodie bag giveaway, and even a hike, she dressed for the occasion:
She donned a Rag and Bone army green puffer jacket, and supplemented that with a beautiful white cashmere sweater by Joseph.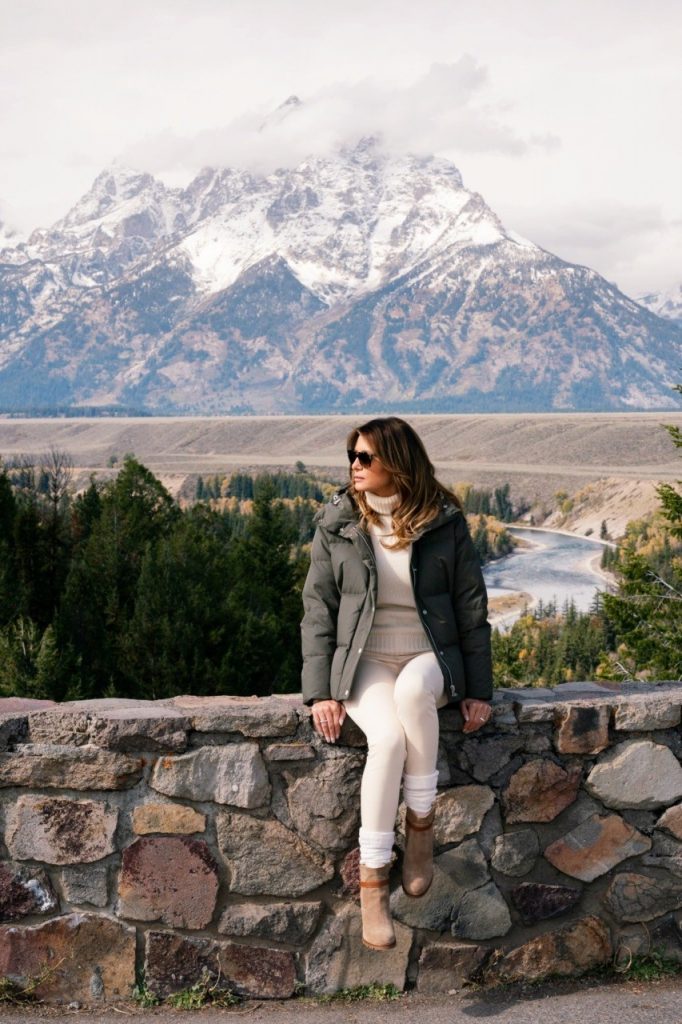 Then she matched that with J Brand skinny jeans (which she can easily wear, of course), and suede ankle boots by Christian Louboutin.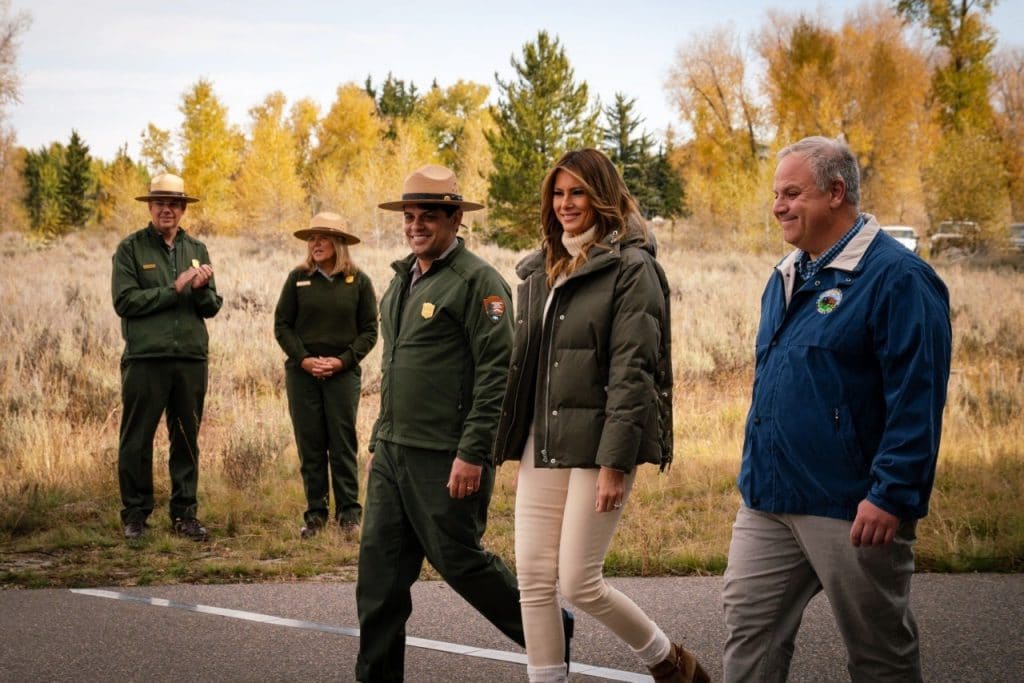 How did she finish the outfit? With a great pair of Saint Laurent sunglasses. Nice!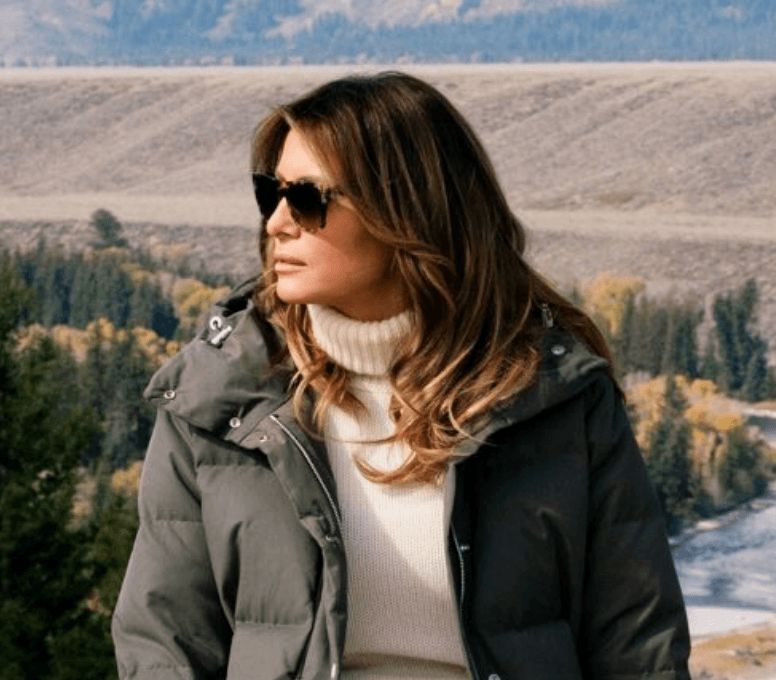 The overall effect was just stunning — she absolutely captured the natural splendor of her surroundings!
And here she is handing out those "Be Best" goodie bags to the kids.
It's perfect because the Boy Scouts are all about being the best they can be!
She even attended meetings prior to their hike, and I'm sure every Scout there was honored to have the First Lady there.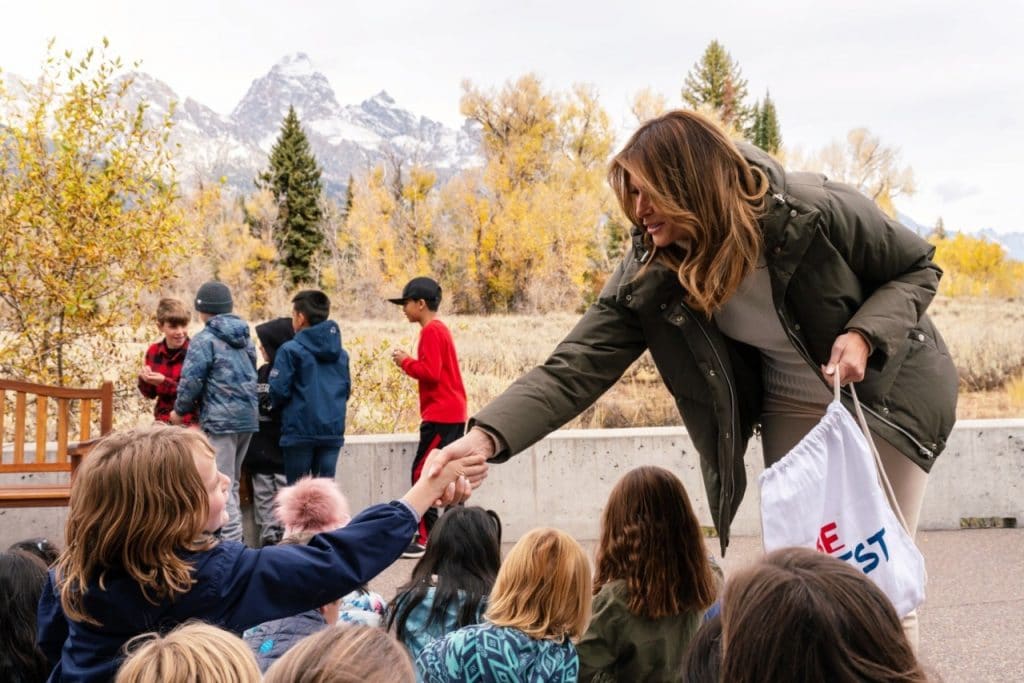 THIS is what being a First Lady is all about, isn't it?
Not only does Mrs. Trump look amazing everywhere she goes, she has a positive impact on everyone, especially children! 🙂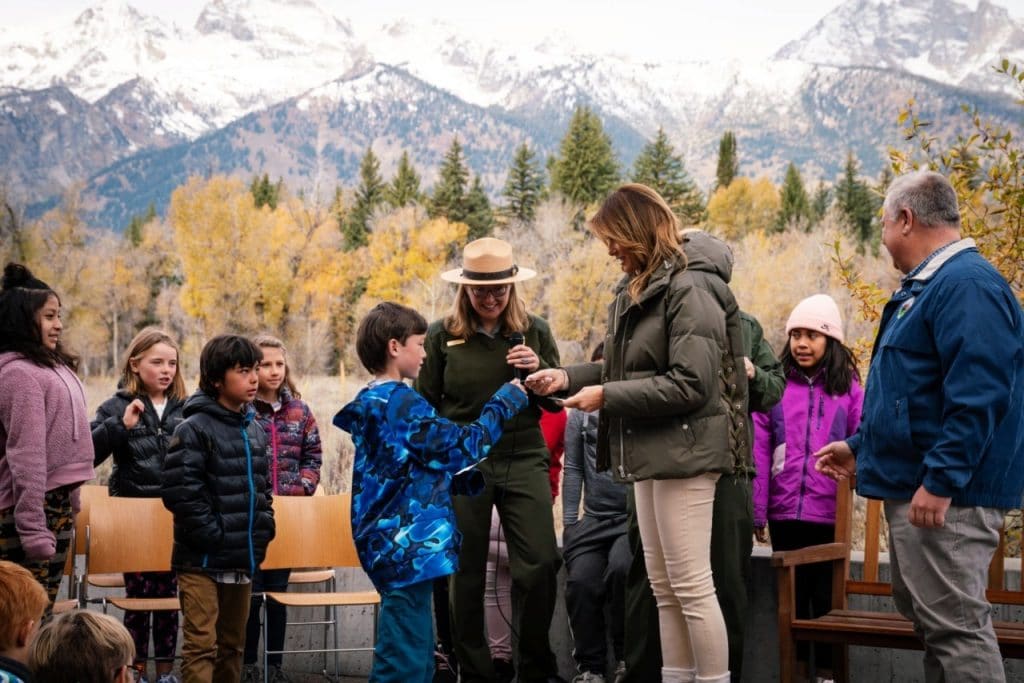 SHARE Melania's latest wonderful outfit with your friends and family; it's sure to make them smile!
Source: Breitbart