Melania's Fashion Steals The Spotlight At RNC – She Just Captured Our Hearts With A Sleek Military Outfit
First Lady Melania Trump always seems to find the perfect outfit for every occasion. And her excellent fashion sense extends well beyond the typical dresses, too.
FLOTUS often captures the spirit of the event with her stellar clothing, and this week's Republican National Convention was no exception.
Mrs. Trump knew exactly what sort of outfit would match her positive, inspiring speech.
In this case, it was an Alexander McQueen military-esque outfit with matching metallic brown Christian Louboutin stilettos.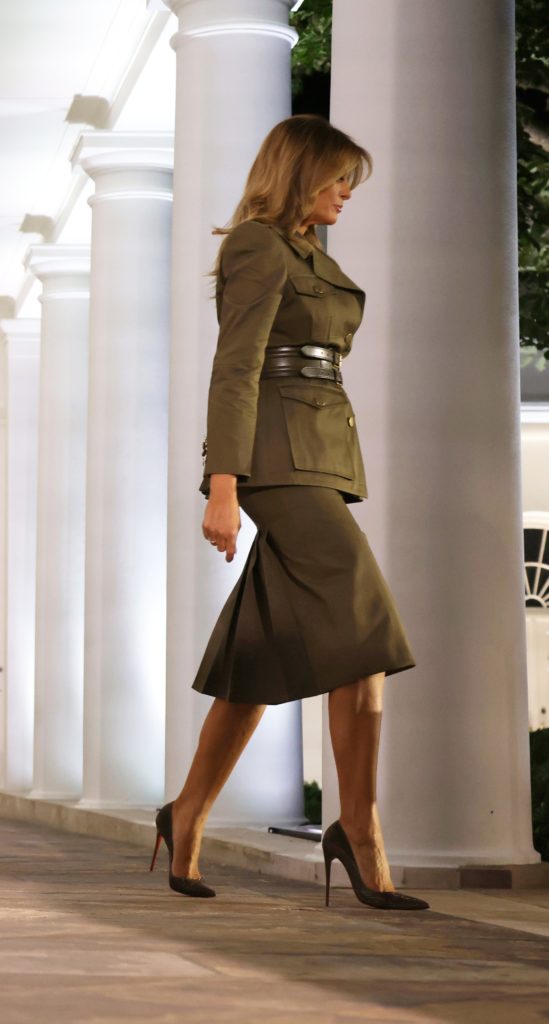 The olive khaki, a trademark of the nation's military, looked fantastic on Melania.
This isn't the first time the First Lady has adopted a military-inspired look — she also wore a skirt that was a similar shade of olive when meeting Argentina's leader at the White House in 2017.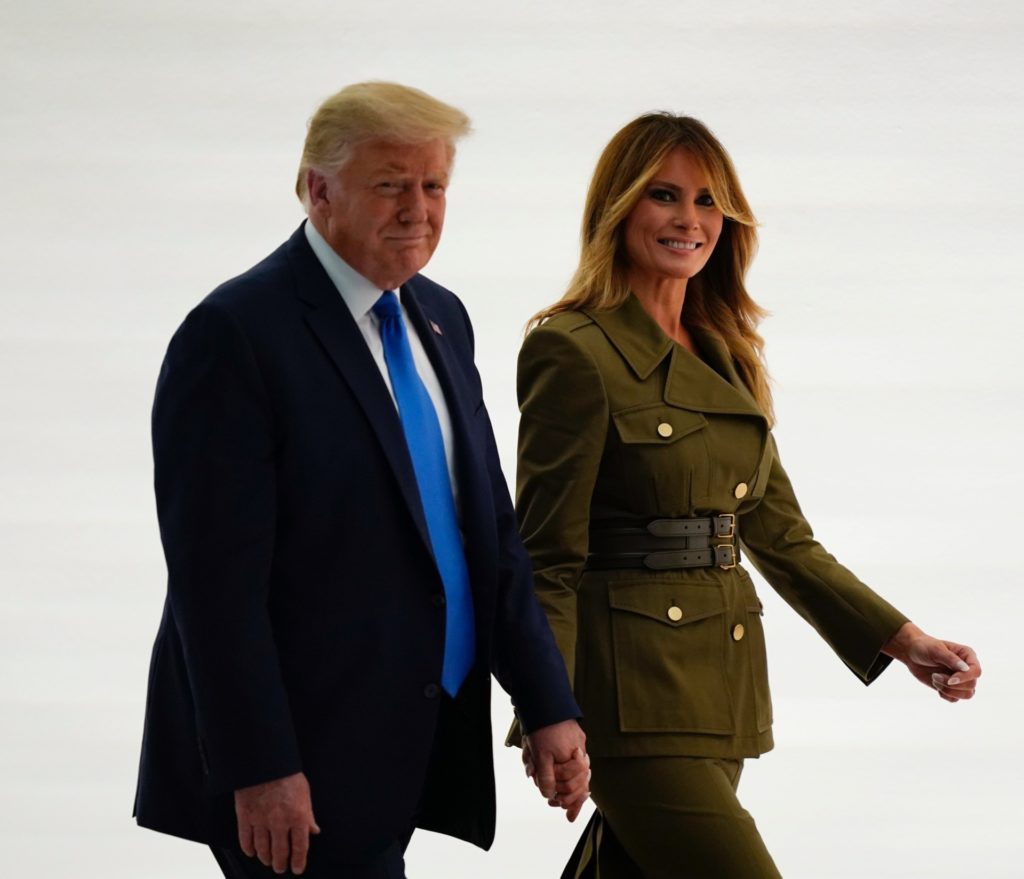 This time, her jacket had a fitted waist, pleated details, and sharp button cuffs.
But perhaps the accessory that stole the show was the belt: a black calf leather double-buckle number with gold hardware.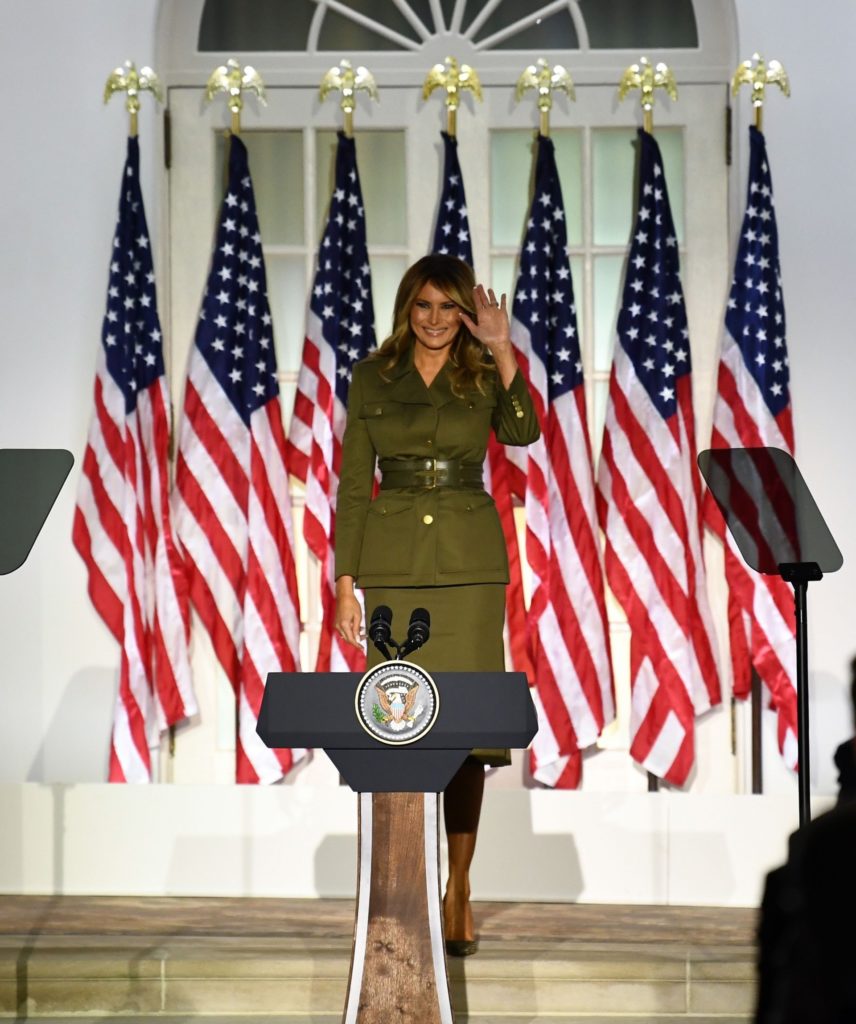 If you'd like to dress like the First Lady, though, be wary: the jacket goes for $1,470 retail, the skirt has a $534 price tag, and that amazing belt costs $990.
Of course, Melania looks great in just about everything; it doesn't have to cost a fortune.
And the speech she delivered at the Convention, loaded with positivity and calls for unity, perfectly matched that patriotic outfit.
As usual, FLOTUS manages to put her best foot forward — and in so doing, reminds America that it CAN be great again.
Source: Breitbart