Melania Wears New Freedom Ceremony Outfit – She Turns Every Head In The Room
When Melania Trump walks into a room, she immediately owns that room.
And for darn good reason.
Our gorgeous First Lady draws everyone's eye, and it certainly helps that her fashion sense is second-to-none.
Whatever Mrs. Trump wears, she dazzles. She can pull off any outfit.

And we're not talking about flashy outfits, either. FLOTUS generally is conservative with her ensemble selections, which is why she's all about class and elegance!
Melania proved it again on Monday when she attended a "Medal of Freedom" ceremony at the White House.
Trump's wife arrived sporting a clean white Christian Dior suit, and for a dash of subtle color, a pale pink Ralph Lauren sweater.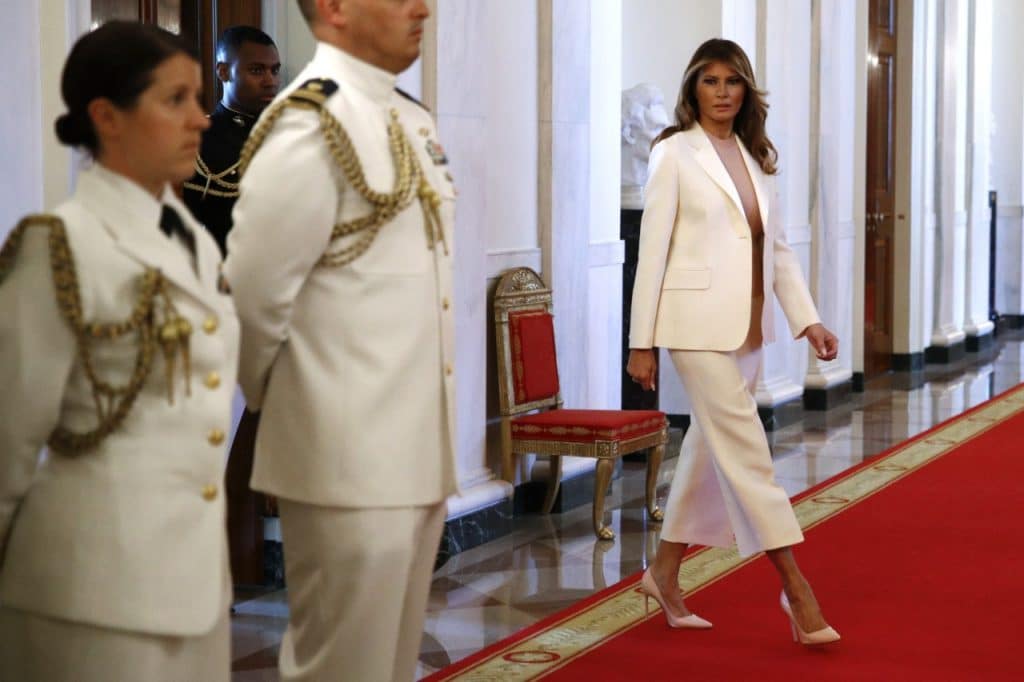 See? Doesn't matter what she wears. Dresses, casual wear, or suits, she looks incredible!
The First Lady completed her elegant outfit with a pair of Manolo Blahnik stilettos.
Talk about a perfect match!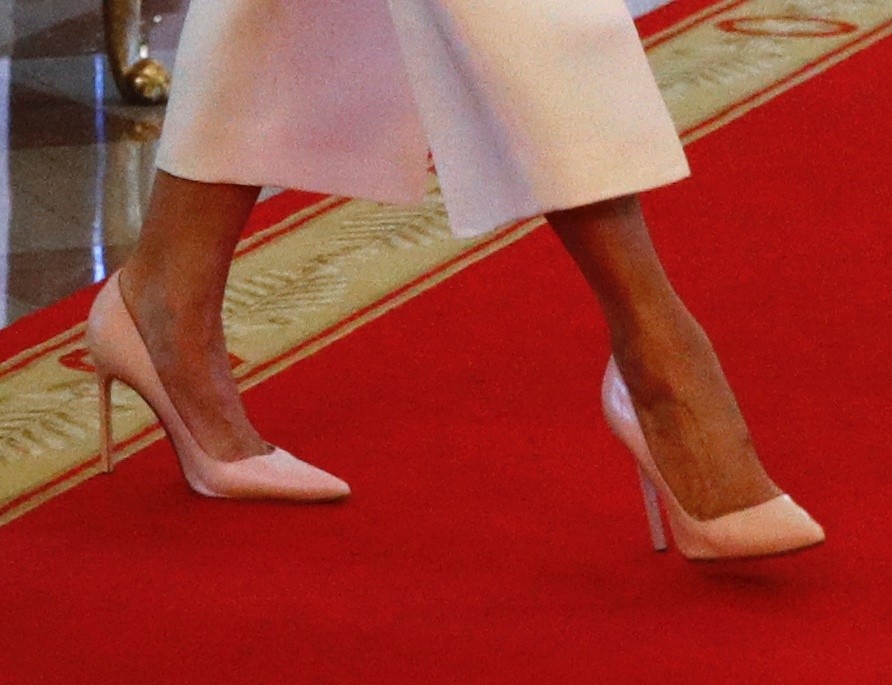 Do you think Michelle Obama could pull off this same look?
Yeah, I don't think so … she just didn't have the same grace and style. Melania excels in BOTH!
By the way, if you're a big fan of Melania, you might recognize this attractive suit…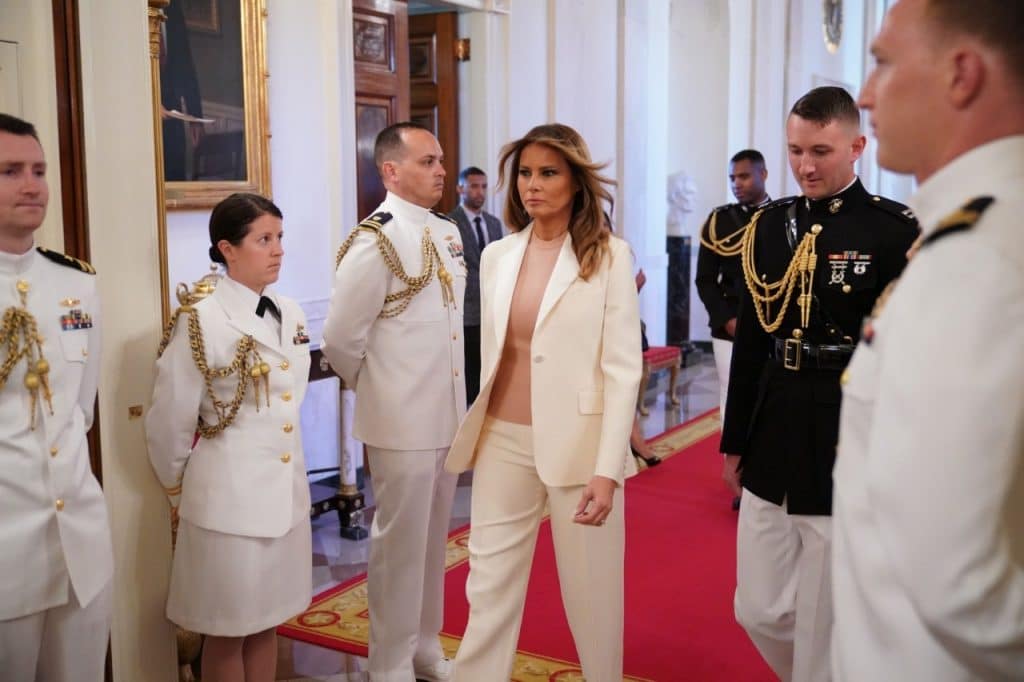 That's because it's the same one she wore to Donald's State of the Union address in January 2018.
Only then, she paired it it with a silk Dolce & Gabbana blouse … though I have to say, I like the pink better!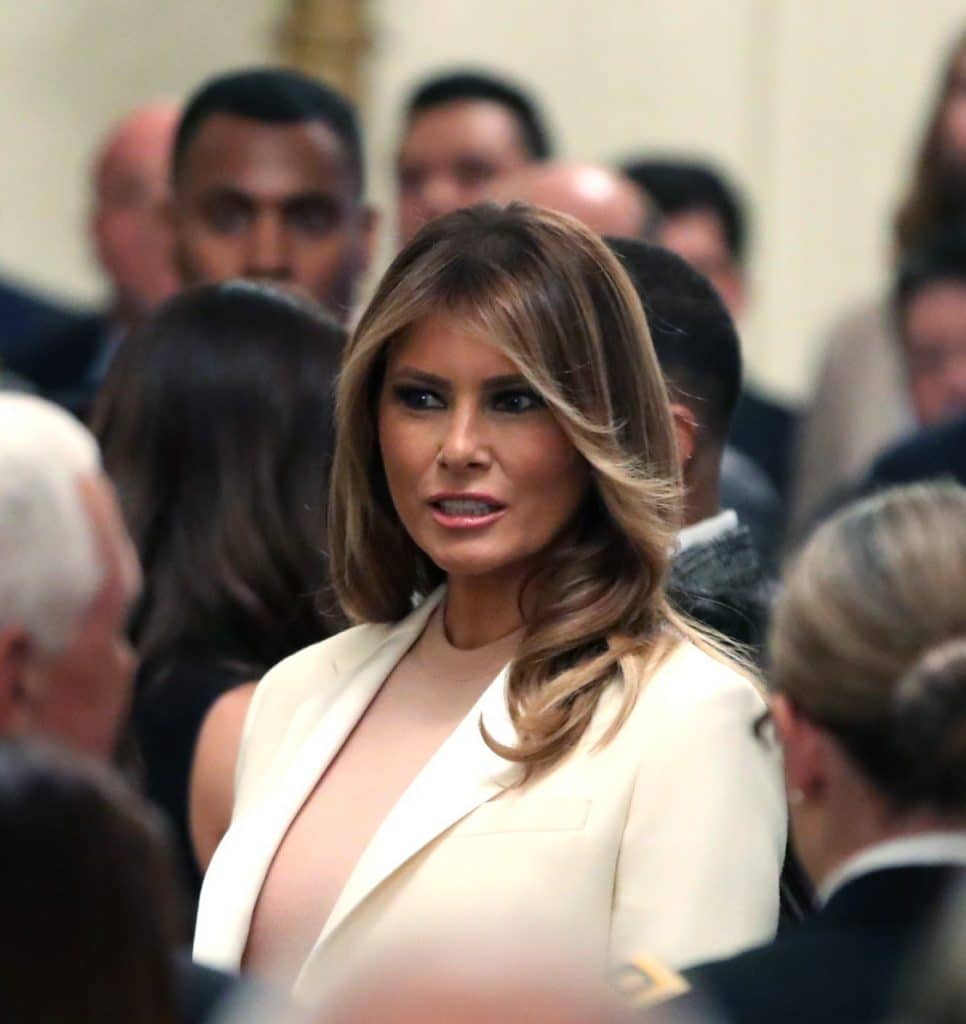 I've said it before and I'll say it again:
If Melania's husband wasn't Donald Trump, she'd be on the cover of every fashion magazine in the country just about every month.
But the mainstream media tends to ignore her (while they spent 8 years fawning all over Michelle Obama), so we have to pick up the slack.
And we're always happy to show off our classy and stylish First Lady!
Do you think Melania Trump is the most beautiful FLOTUS in American History? SHARE if you do!
Source: Breitbart