Melania Honors Military Moms With Special Dress, Outclasses Michelle By A Mile
First Lady Melania Trump is as gracious as she is beautiful, and her years as a model clearly gave her an unparalleled sense of fashion.
Her outfits often make international headlines for the messages they convey. She and her incredible stylist team make every effort to craft the perfect look for any occasion.
In Saudi Arabia for example, the newspapers celebrated Melania's fashion choices during her trip.
Even though she refused to wear a head covering, as women in Saudi Arabia are required to do, the newspapers there called her look, "classy and conservative."
For instance, her look during a recent event to celebrate military mothers and spouses showed how much she honors and respects America and those who help protect her (and others).
From The Daily Caller:
Melania Trump went for a classic look Wednesday when she showed up in a blue coat dress at an event celebrating military mothers and spouses.
The first lady paired the double-breasted navy blue dress with a matching navy patent leather belt.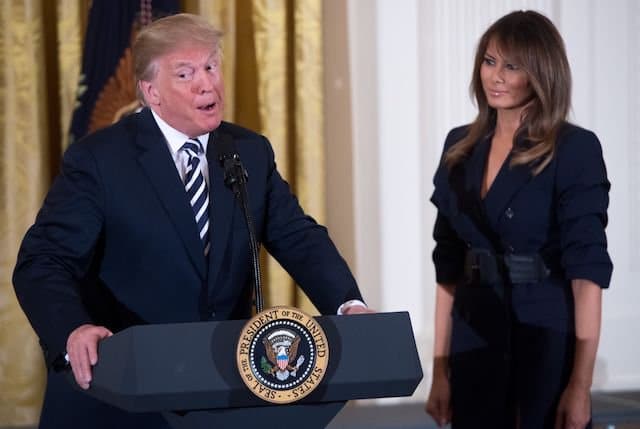 'Mother's Day, which is this Sunday, is celebrated just one time per year.  
I don't know about all of you, but I think mothers should be celebrated each and every day,' Trump shared with the group, thanking them for the sacrifice they make everyday for our country."
Her dress wasn't merely stunning, it was a respectful nod to the Dress Blues that service members of the Navy wear.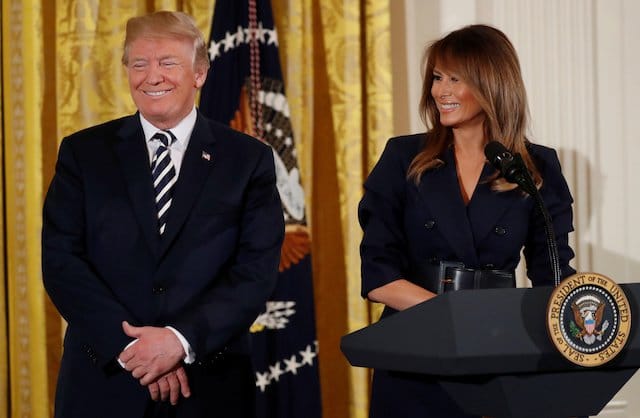 The contrast between this event and events the Obama's held is striking. The former First Couple only hosted opulent parties with nothing but A-listers and shunned the common man.
The Trumps on the other hand host military moms and spouses and shun the A-listers.
And yet the left still can't figure out why they lost. Their condescending treatment of middle America is no different than their condescending treatment towards the First Family.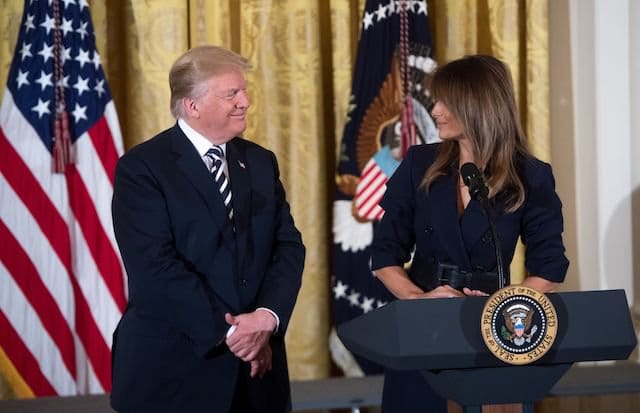 In fact, high profile liberal designers like Marc Jacobs and Tom Ford joined a list of fashion gurus who said they'd refuse to dress Melania Trump when her husband was elected.
Ford reached new levels of pettiness when he stated that he didn't want to style Melania because, "I'm a Democrat, and voted for Hillary, and [am] very sad and disappointed that she's not in office."
Considering some of the hideous gowns Tom Ford designed for Michelle Obama, Americans should be thankful he's staying away from Melania.
In fact, the First Lady is becoming a style icon just fine without any help from the left. And her dedication to honor those who are important to this country comes through loud and clear!
Source: The Daily Caller