PHOTOS: Melania Dons Her Most Elegant Outfit EVER, Glides Into Tokyo's Imperial Palace
WOW – I can't stop staring!
First Lady Melania Trump shines wherever she goes.
It really doesn't matter what she wears; our beautiful First Lady looks fantastic in everything.
But there are times when she outdoes herself, stunning the world in an outfit that makes every head turn.
That just happened in Tokyo, when Mrs. Trump and her husband Donald visited the Imperial Palace in Japan.
To greet Japan's Emperor Naruhito and Empress Masako, Melania donned her most elegant outfit EVER.
And yes, once again, those heads were turning!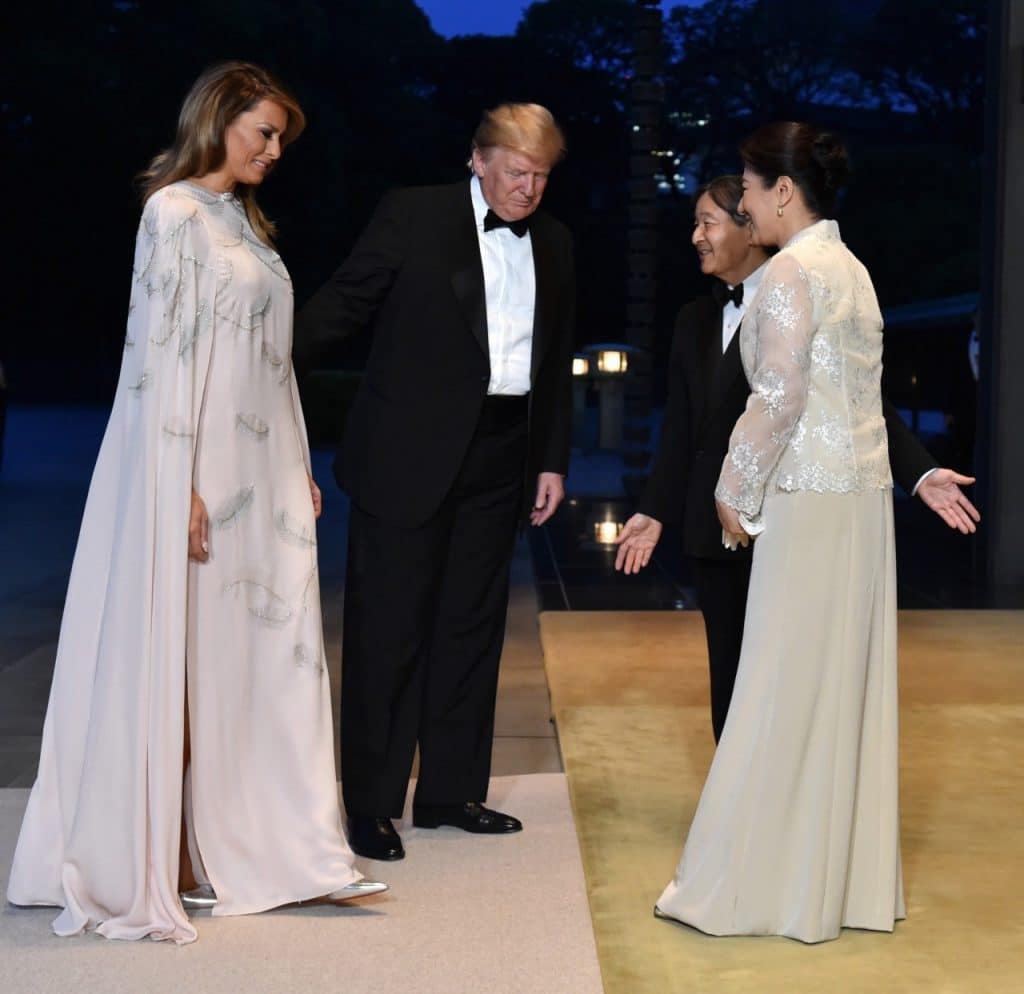 Everyone looked on in awe as the First Lady glided past in a pale pink J. Mendel silk chiffon gown.
If you'd like to look just like Melania, you too can buy that same gown … but it'll cost you about $4,500.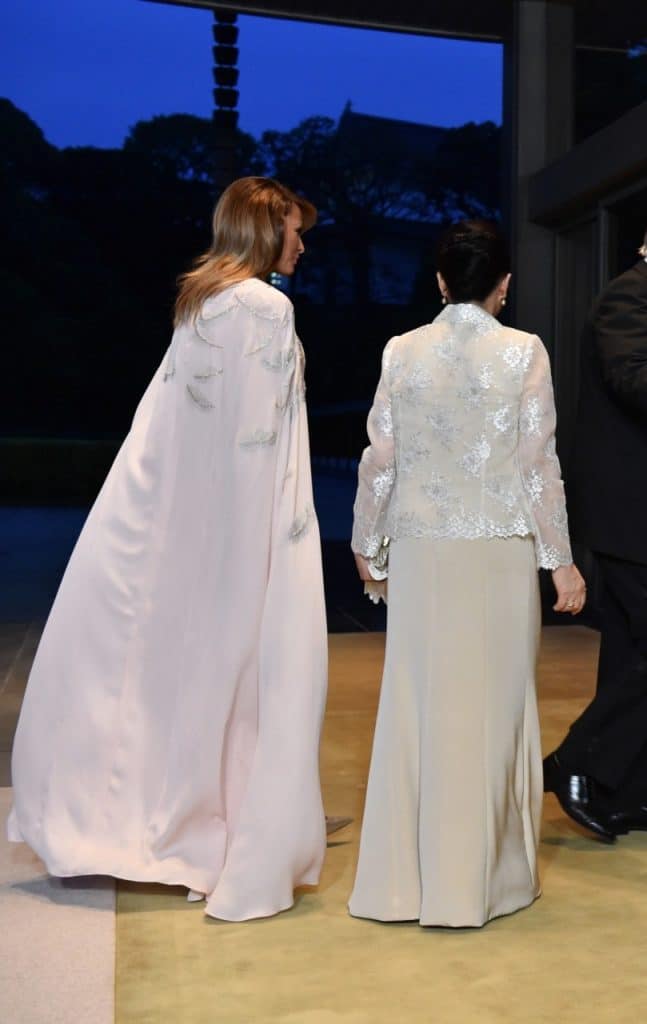 The addition of embroidered feathers makes the gown even more striking, and adds that touch of whimsical airiness.
Then there are the silver Christian Louboutin stiletto heels (which retail for $745) that complete the jaw-dropping ensemble.
It's just a gorgeous outfit from top to bottom, and it helps that it's being worn by a gorgeous person!
The Japanese First Couple were dressed in their finery as well, but nobody outshone Melania in the Imperial Palace!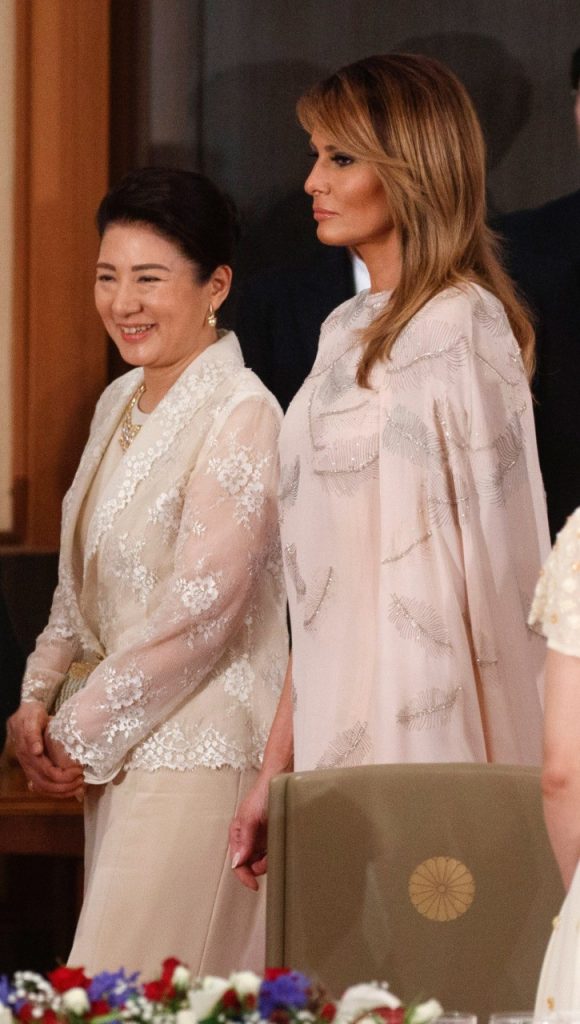 Mrs. Trump remains a fashion icon, of course, but let's also not forget that she has become an excellent role model for young girls everywhere.
Her work in D.C. is unquestioned … and her ability to capture every eye doesn't entirely rely on her looks!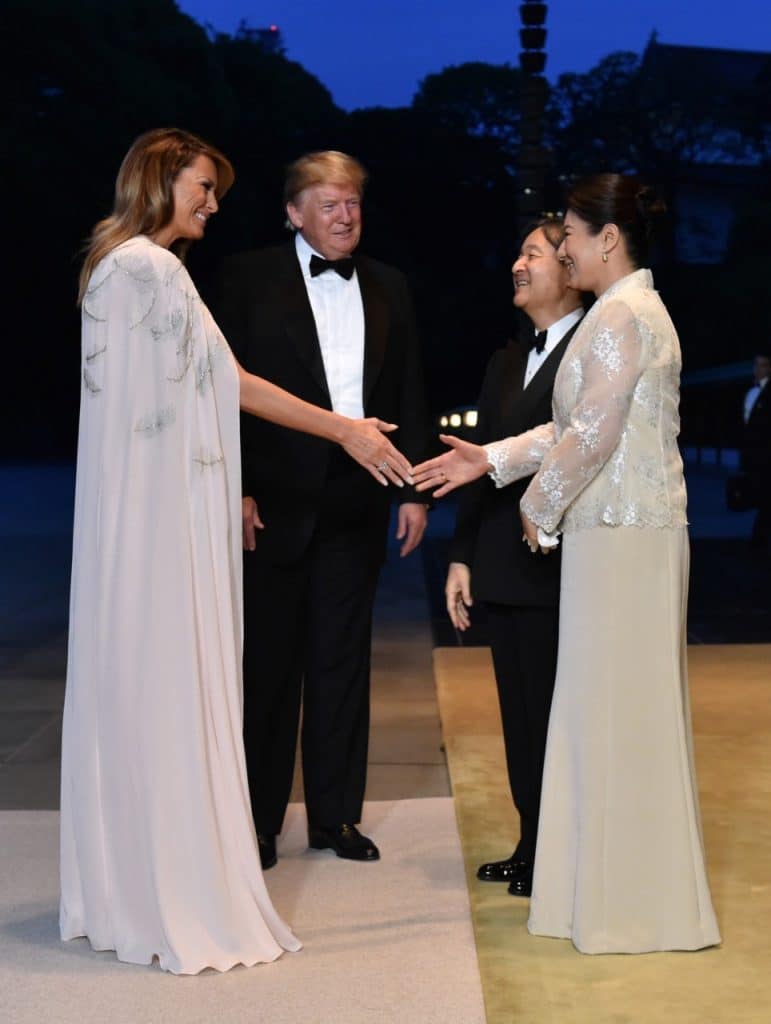 SHARE the First Lady's unparalleled beauty and grace, on vivid display in these pics!
Source: Breitbart