After Democrat Mayor Helps 'Undocumenteds' Avoid ICE, She Gets What's Coming To Her
When you help people break the law, it's called aiding and abetting.
And when you do it as a duly elected member of state government, it's all the more despicable.
Of course, few Americans would be surprised to learn that a California mayor is guilty of such a lawless act; after all, that state takes great pride in breaking the law, especially in regards to illegal immigration.
But it appears Oakland mayor Libby Schaaf went too far, and now she's facing the business end of a very serious lawsuit.
The Immigration Reform Law Institute (IRLI) filed a lawsuit yesterday, seeking to force the city of Oakland to produce documents related to Schaaf's decision to "tip off" illegal aliens.
In other words, the mayor was helping illegal aliens avoid immigration authorities, and the IRLI is sick of such behavior.
Via Breitbart:
"We're 'tired of these state and local jurisdictions who are thumbing their nose at our duly enacted immigration laws,' IRLI Executive Director Dale Wilcox told Breitbart News Deputy Political Editor Amanda House."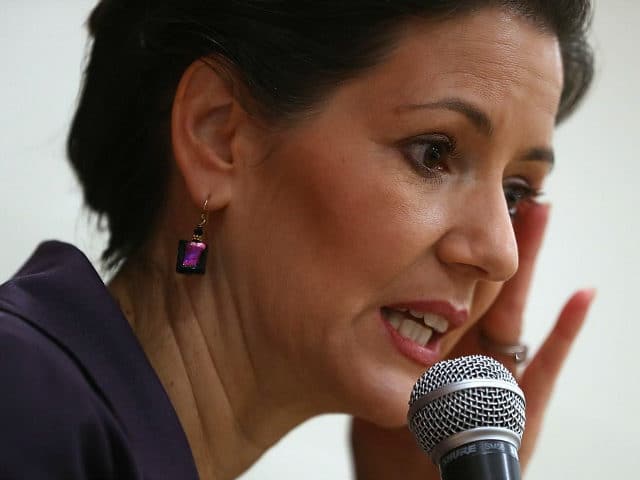 How big of an impact did Schaaf's illegal tip-offs have? Check this out:
"In February, a San Francisco Bay-wide operation by U.S. Immigration and Customs Enforcement (ICE) aimed at criminal illegal aliens netted 232 apprehensions, including 115 with serious criminal records.
But, according to ICE Director Thomas Homan, more than 800 others escaped after Libby Schaaf broke the secrecy of the action, explicitly in order to protect illegals from discovery."
During a fiery "Fox and Friends" interview after this mess, a ticked-off Homan accused Schaaf of acting like "a gang lookout yelling, 'police.'" Attorney General Jeff Sessions went even further:
"'How dare you?' he asked during his announcement of his department's lawsuits to strike down California's so-called 'sanctuary' policies.
'How dare you needlessly endanger the lives of our law enforcement officers to promote a radical open borders agenda?'"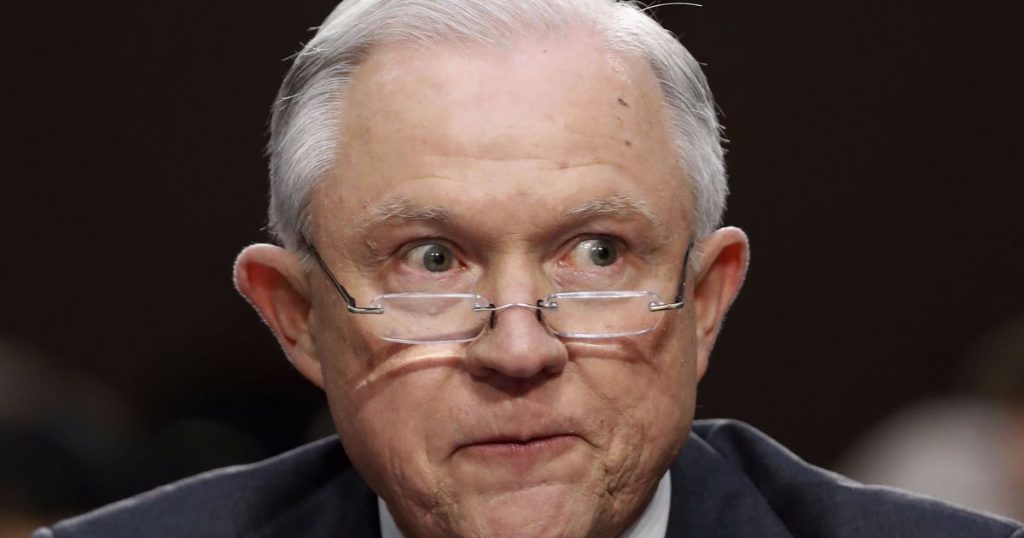 Sessions speaks for most patriotic Americans, that's for darn sure.
Now, hopefully, Schaaf is going to pay. The IRLI wants copies of emails and other internal communications between the mayor and her staff, related to all those illegal tip-offs. Finished Wilcox:
"I think [the documents are] going to expose [Schaaf and her staff] radical open-borders philosophy and how … [Schaaf] has been scheming with the chief of police.
She has mentioned in news reports about conversations she's had with her chief of police over tipping off illegal aliens.
She's been quite brazen. She's actually said she's willing to go to jail to defend criminal illegal aliens."
This, right here, is what needs to stop.
Liberals have become militant lawbreakers and the worst part is, some of them are in office. If we're going to have a law-abiding society, these people need to GO. Immediately.
Source: Breitbart