After LeBron James Wears Hat Mocking MAGA – His First Playoff Game Goes Off The Rails
What's Happening:
In recent years, professional sports have gone "woke."
The super-rich athletes of these leagues have embraced radical leftist politics, to show how oppressed they are.
None is more oppressed than NBA superstar LeBron James.
The man, who calls himself King James, was seen wearing political clothing. His hat was mocking the famous red MAGA hat:
NBA TV ratings are in the tank, and LeBron James still can't help himself from making things political.

Tonight, he wore a fake MAGA hat about Breonna Taylor. No matter what you think of the situation, this is why the NBA is failing.

It's not about sports. It's about politics.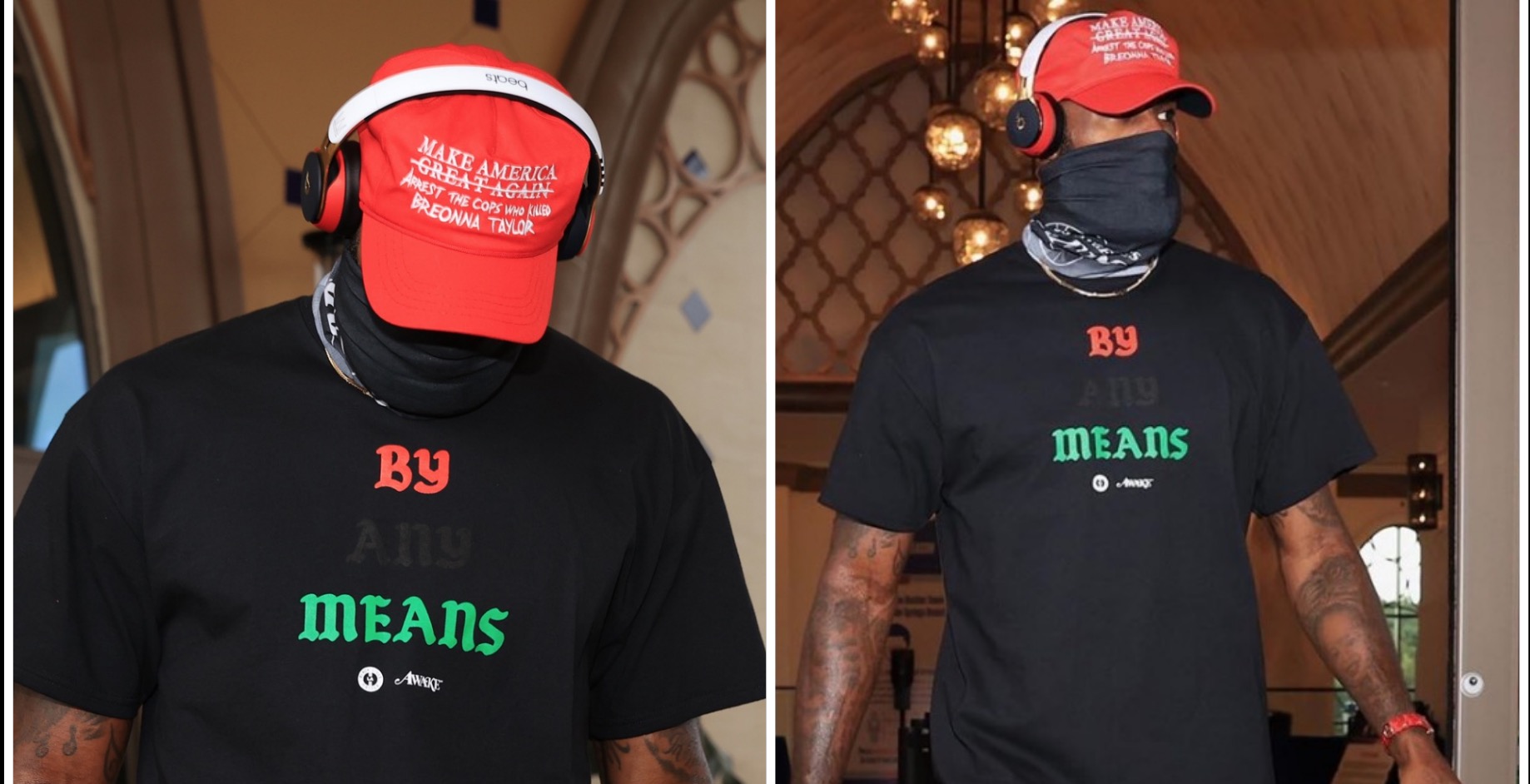 And soon after LeBron's virtue signaling, he had a pretty terrible night:
The Trail Blazers defeated the Lakers tonight 100-93. This is the 1st time since 2003 that both #1 seeds lose game as the Bucks lost to the Magic earlier today.

In 2003, the Suns (8) defeated the Spurs (1) and the Magic (8) defeated the Pistons (1) in their respective Game 1's.
Trump strikes again?
While LeBron's embarrassing loss might not be Karma, the terrible ratings the NBA has been experiencing is largely thanks to men like him.
Rich, successful athletes have spent years forcing left-wing politics down regular Americans' throats.
People (both the athletes and the league owners) who make more money in one year than the average American will see in their lifetime–want us to think they are utterly miserable because of Trump.
LeBron has gone as far as to say that he and all black Americans are hunted every day.
Really LeBron? You're the most successful NBA player of your generation. You've set records and earned a king's ransom in pay and endorsements.
Many Americans (regardless of race) have trouble paying the rent each month.
This is the real reason the NBA and other teams are having trouble this season.
Americans are tuning out. Not because they suddenly hate basketball.
But because they can't stomach the loud, desperate and dishonest virtue signaling from folks like James.
Will you be watching the NBA playoffs this year?
Key Takeaways:
LeBron James was seen wearing a hat mocking the red MAGA hat.
He went on to suffer a humiliating loss in his first playoff game of the year.
The NBA has been suffering terrible ratings, thanks to endless politics in games.