Judge Drops the Gavel On Illegal Alien – Here's His Punishment for Murdering 4 Americans
The repercussions of the border crisis have been felt across the entire United States, and the negative impacts appear to have intensified since Joe Biden took office.
Since then, massive influxes of undocumented immigrants have flooded into the country and border authorities haven't been able to keep up. Some officials say the border is completely broken in some places.
And many innocent Americans have paid the price for this lax approach to border security.
In fact, some have paid the ultimate price — a fact many leftist politicians and activists continue to ignore.
It stands to reason that those closer to the southern border are in more serious danger, and states such as Texas, New Mexico, and Nevada have scrambled to keep crime waves from erupting.
That didn't help four American citizens, though, as they're now deceased due to the deplorable actions of someone who should never have been here in the first place.
Wilbur Ernesto Martinez-Guzman is a 20-year-old illegal from El Salvador, and he was charged with killing Connie Koontz, Sophia Ranken, and Gerald and Sharon David. He was trying to steal money to buy meth.
But the theft went wrong and now these U.S. residents are gone.
Thankfully, the judge wasn't about to go easy on the perpetrator. From Breitbart:
An illegal alien who pleaded guilty to murdering four Americans in Nevada in 2019 has received four life sentences.

Though the state of Nevada had sought the death penalty against Martinez-Guzman, his defense argued that he was 'mentally disabled' and thus ineligible for the death penalty.
Last November, Martinez-Gusman filed guilty pleas and now he's facing 4 life sentences without the possibility of parole, along with 214 years in prison.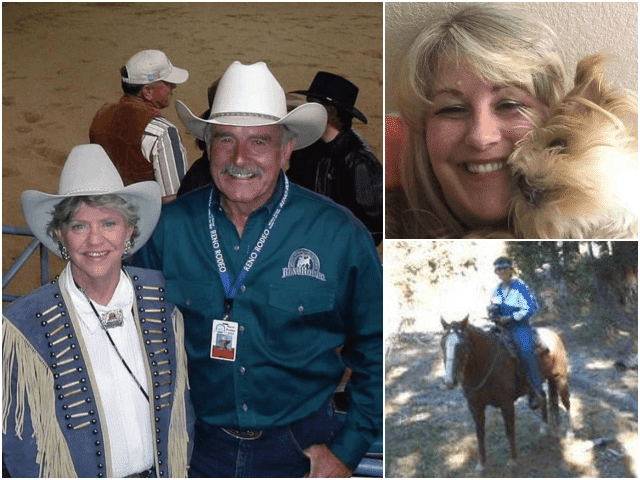 While it's likely that those related to the victims had hoped for the death penalty, at least they know this murderer won't be running around free anymore. And that's some comfort.
In a strong statement, District Attorneys in Washoe County and Douglas County said:
The conclusion of this case means that Wilber Ernesto Martinez Guzman will never be free to terrorize any community.

We are deeply grateful to the victim's families for their unwavering support and courage.
Martinez-Guzman had been working as a landscaper on the properties of the victims, but he wasn't in this country legally.
And to support his habit, he stole a handgun from the Davids and used it to murder Koontz and Renken. He robbed them, then went back to the Davids and committed two more horrible killings.
While some might argue that it was the addiction that caused the crimes, the bottom line is that this person wasn't legally in the U.S.
So, because of a broken border and an apparent refusal by federal authorities to enforce existing immigration laws, four more Americans have lost their lives. They're hardly the only victims of the border siege.
Critics of the Biden administration claim they're not against legal immigration at all — they're merely trying to keep the country safe from criminals who constantly breach our southern border.
And if they can't keep our citizens safe, than they're simply not doing their jobs on Capitol Hill.
Key Takeaways:
An illegal alien was convicted of killing 4 Americans.
The judge sentenced him to 4 life sentences without the possibility of parole, and 214 years in prison.
The District Attorneys said in a statement that the perpetrator "will never be free to terrorize any community."
Source: Breitbart