After Iran shoots down U.S. naval drone – Trump prepares an immediate military response
Iran made a very big mistake!
You may have seen this tweet from President Trump yesterday and wondered what he was talking about.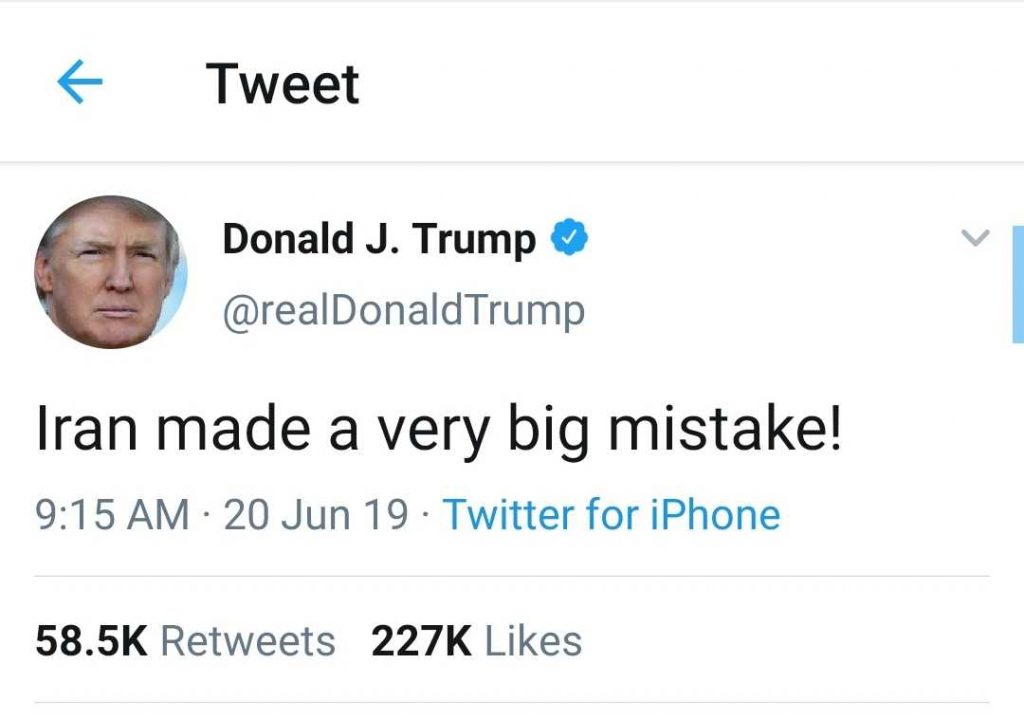 Yesterday Iran shot down a U.S. drone that was flying in international waters.
Yes – this is serious.
This comes after the news that Iran has likely been attacking oil tankers in the Gulf, so something is definitely going on.
It's clear that Iran thinks it can push US around and past presidents (you know who) bent over backwards for them.
Luckily, we have an AMAZING President.
Trump is taking a stand!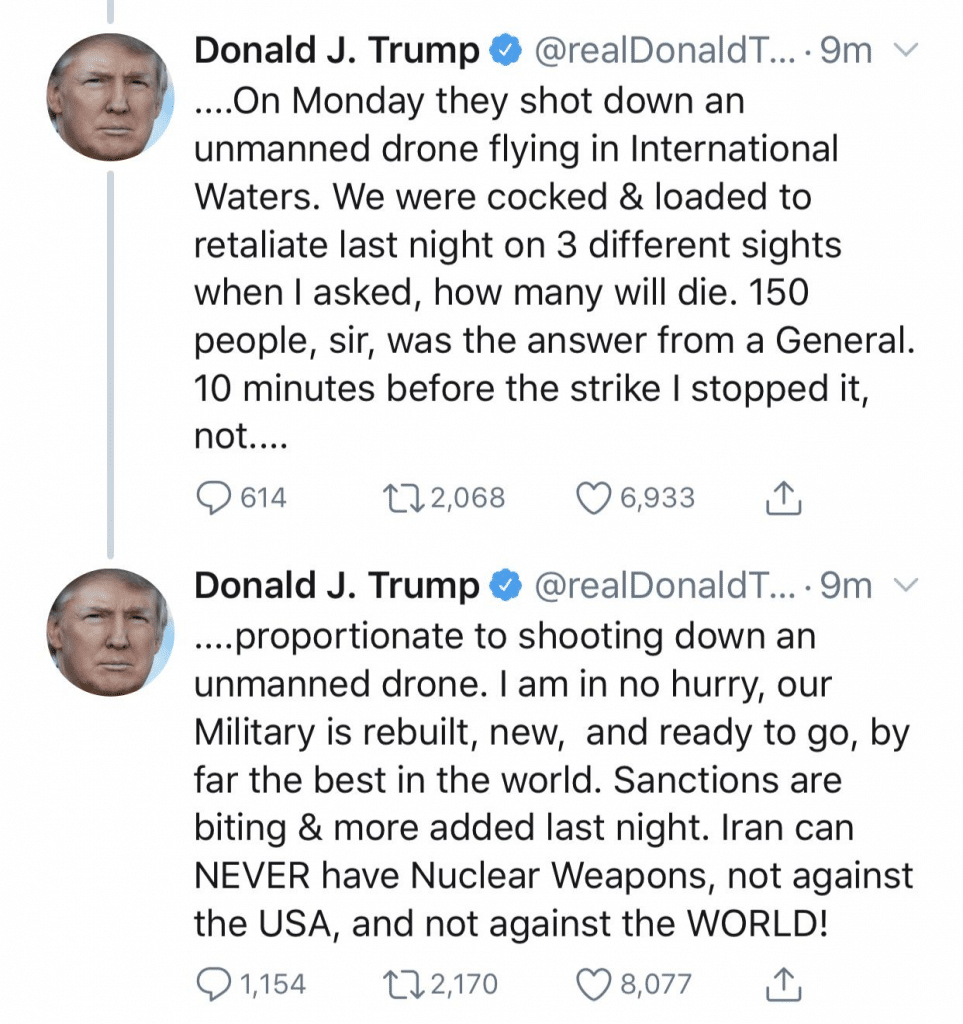 "On Monday they shot down an unmanned drone flying in International Waters. We were cocked & loaded to retaliate last night on 3 different sights when I asked, how many will die. 150 people, sir, was the answer from a General.
10 minutes before the strike I stopped it, not proportionate to shooting down an unmanned drone. I am in no hurry, our Military is rebuilt, new, and ready to go, by far the best in the world. Sanctions are biting & more added last night. Iran can NEVER have Nuclear Weapons, not against the USA, and not against the WORLD!"
Wow.
It's crazy how much goes on behind the scenes while we sleep. President Trump is working tirelessly to keep our country safe.
What an amazing response from our President and such an example of proper restraint. We want to show Iran that they can't bully us around, but we also want to make smart decisions that won't start a war.
Hit them where it hurts – their bank accounts. Cut them off from the rest of the world and eventually they will have to face reality. Don't mess with America.
I'll tell you one thing… I'm sure glad President Trump is in office.
Please help SHARE your support for Trump's stance on rogue nations!
Source: The Right Scoop