Ilhan Omar Facing Official Inquiry – Multiple Allegations Come Cascading Down
For months, we've heard about accusations and allegations against freshman Rep. Ilhan Omar.
A lot of it was arose from Omar's recent fallout with President Donald Trump, and most of that was just slings and arrows.
Up until now, there really hasn't been any official movement against the controversial Congresswoman.
But Judicial Watch has just changed all that.
The government watchdog is coming down hard on Omar, filing an ethics complaint with the House of Representatives Office of Congressional Ethics.
The often evasive Omar won't be able to dodge these questions.
From The Daily Wire:
"Judicial Watch announced on Tuesday that it has filed an ethics complaint against Democratic Rep. Ilhan Omar (MN)…

…for potential immigration, marriage, tax, and student loan fraud."
Not just one accusation, but multiple allegations!
Judicial Watch is pressing for a full investigation, tied in part to the rumors that Omar "may have married her biological brother."
And it seems these guys are pretty confident.
Judicial Watch President Tom Fitton claims the evidence against Omar is "overwhelming," and they've actually been forming this case for years.
In fact, this complaint is the result of a "three-year-long investigation" in both the U.S. And U.K., and it includes a treasure trove of information.
They've got public records, social media content, genealogy databases, photos, etc.
And they're using it all to pin Omar to the wall, if they can.
In addition to the accusation that Ilhan married her brother so he could legally come to the U.S., there are campaign finance complaints as well.
The case features an allegation of "improper use of campaign funds," which we've heard rumblings about before.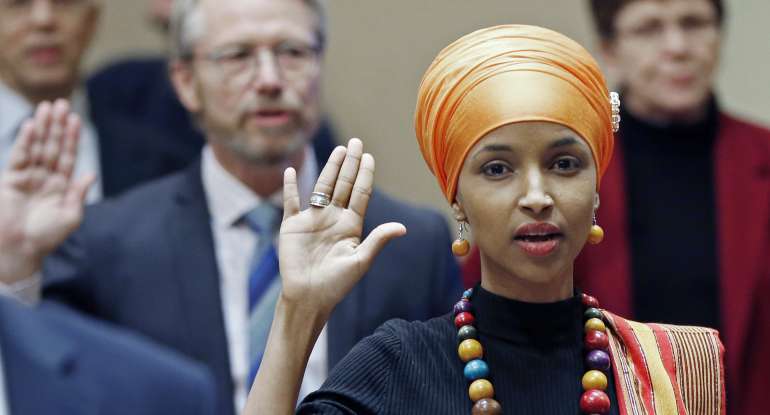 Sounds like Judicial Watch is covering all their bases here … and this could spell disaster for Omar's future political career.
Of course, right now these accusations remain unproven. But that's the point of this complaint; to open a full investigation.
We'll have to wait for the results but frankly, I wouldn't be too surprised if at least some of these allegations proved true.
Do you think Omar is guilty of at least one – or all – of the accusations in this complaint? Let us know in the comments!
Source: The Daily Wire