Sanctuary Governor Sticks It To Trump, Gives Undocumenteds An Unfair Gift
One Democrat governor has officially put undocumented citizens ahead of American citizens.
Democrats don't care about American citizens.
And that's the very sad truth.
Over the last two years, we've witnessed the destruction of a once-prominent party, because Democrats aren't putting America's needs first.
They care more about criminals, foreign globalists, and illegal aliens. And they're spreading their anti-American propaganda at an alarming rate.
For example, the mayor of Oakland warned criminal aliens of an ICE raid; that act of treason put American lives at risk. Not to mention the lives of brave ICE officers, who protect us from criminals.
Apparently, elected officials like New York governor Andrew Cuomo actually prefer drug cartels, rapists, child murderers, and human smugglers waltz in our country.
From Western Journal:
"New York Gov. Andrew Cuomo announced on Monday he was pardoning seven immigrants facing deportation proceedings for crimes they committed in his state.
'At a time when President Trump and the Federal government are waging a war on our immigrant communities, New York stands firm in our belief that our diversity is our greatest strength,' the Democrat said in a statement.
As a New Yorker myself, I am grieved to see this idiot in charge. He has the audacity to say illegal aliens are part of our "immigrant community."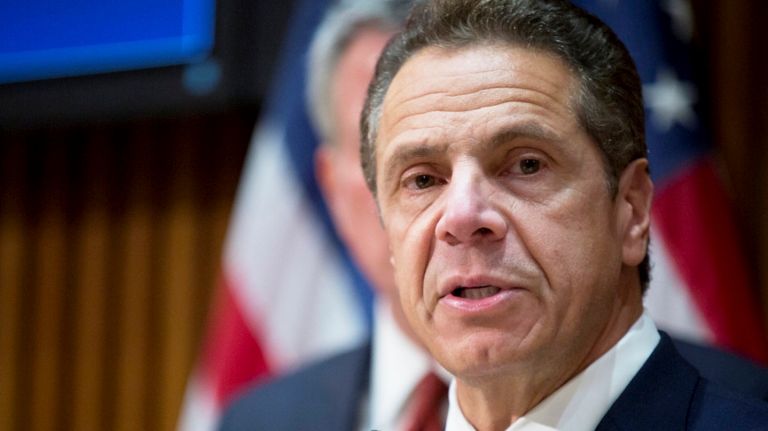 Oh really? My family came to America from Italy; they followed the laws, worked hard, and helped build New York.
They are nothing like the people who broke the law to get here, take government handouts, and contribute to New York's rising crime.
Here's one example of one of the "non-criminals" pardoned by Cuomo (via Fox News):
Frank Barker, 43, was among those pardoned Monday, according to the governor's office.
He was convicted for criminal possession of stolen property and controlled substances and identity theft which stemmed from a drug addiction."
That's just one example. The others he pardoned are guilty of numerous drug charges, drunk driving, as well as assault and larceny.
Would Cuomo have ever pardoned such individuals if they weren't illegal immigrants?
Of course not. And therein lies the sickness that's infecting our nation.
Every New Yorker is now less-safe, thanks to Cuomo, and the rest of us have to worry too. There is nothing stopping these felons from leaving NY and coming to your community.
It's high time con men like Cuomo were voted out for good, wouldn't you agree?
Source: Western Journal/Fox News