Candidate Calls Melania A 'Hoebag' – Moments Later, Her Supporters Retaliate
After a candidate for Congress posts a hugely disgusting Tweet about Melania Trump, the First Lady's supporters fire back. And even Democrats are speaking up for her.
There doesn't seem to be any limits when it comes to Trump Derangement Syndrome.
Anti-Trump politicians think they can say or do anything and get away with it. And that includes insulting the First Family.
And why not?
Trump haters can say all kinds of vile things, like Samantha Bee (who ends up getting Emmy awards for her sick attacks).
That has led to some truly incredible attacks on Trump and his family. But a recent series of comments from an Oregon candidate might be the topper—and it's beyond disgusting.
From Fox News:
"An Oregon congressional candidate is facing intense criticism after he published a 'disgraceful' tweet regarding first lady Melania Trump.
In response to another tweet comparing the amount of staff Trump has employed as first lady compared with Michelle Obama, Mark Roberts — who's running as an independent — asked:
'Did you know the First Lady works by the hour?' He included two vulgar hashtags.
When another Twitter user pointed out Trump had successfully sued the Daily Mail for a story on unfounded rumors about the first lady, he used another vulgar term.
https://twitter.com/RobertsforCD2/status/1024008493022375937
House Majority Leader Kevin McCarthy, R-Calif., flagged the first tweet to Twitter founder Jack Dorsey and urged that Roberts be 'banned' from the social media site.
'This attack on [the first lady] is disgraceful. Comments like these have no business on any platform,' McCarthy tweeted. 'This account should be banned ASAP.'
Roberts, who calls himself an "independent conservative," is facing incumbent Rep. Greg Walden, a Republican, and Jamie McLeod-Skinner, a Democrat, in Oregon's 2nd congressional district."
Something tells me this sicko doesn't have a snowball's chance in July of winning.
The media might encourage these kinds of attacks on the First Lady, but true Americans don't.
It makes you wonder why a candidate would put his neck out like this … clearly, he has no chance of winning. Making disgraceful statements like this will not encourage people to vote for him.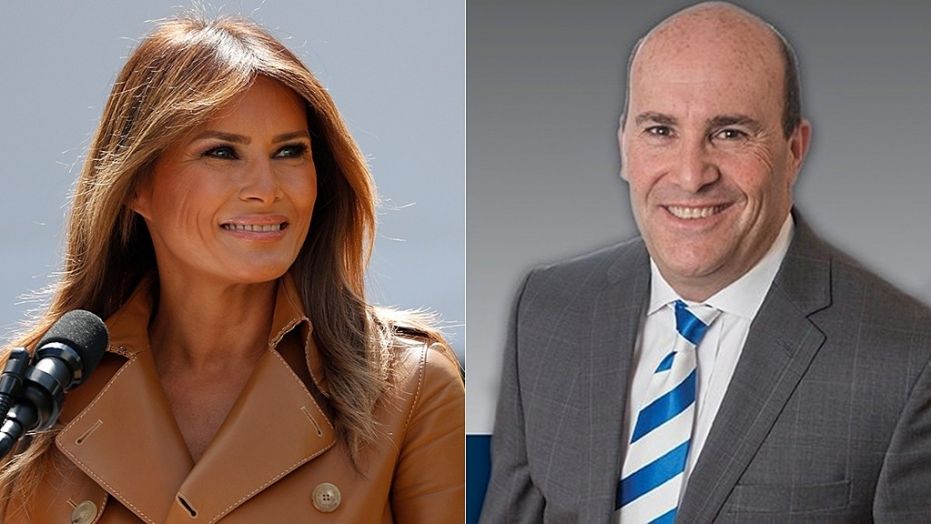 So what is he up to?
Maybe he's trying to lure Anti-Trump voters away from the other two candidates. He claims to be a "conservative" but was too pathetic to run against Walden openly.
First Lady fans were not having it:
Most mothers do work by the hour, the day, the week, giving their time to their children and their husband; and believe me, they don't get paid!! Why would you say such a degrading remark to our First Lady who dresses modestly, has a huge, loving heart, represents us well.

— Mary Jo Peay (@JoPeay) August 2, 2018
So… you think people who work for hourly wages are #hoebags…? You sound epicaly creepy and should probably NOT be an elected official if you think that… I am pretty sure most of your constituents meet this criteria. Just saying… think before you tweet…

— Theresa Haws (@TheresaHaws) August 1, 2018
Even anti-Trumpers won't stand for treating the First Lady this way:
Every single person who knows me knows I am anti-Trump but this is just vulger. How dare you? She is a wife, a mother, a daughter, not to mention, the first lady of the U.S. and you… you should know better.

— totalheresy (@suckdismind) August 2, 2018
Perhaps he's a plant by the left to siphon votes from Walden, so McLeod-Skinner wins by default…
I wouldn't put it past the left to do that. But something tells me he's going to lose, regardless.
Either way, don't you agree that he should absolutely be banned from social media?
Source: Fox News