Days Before First Debate, Trump Announcement Has Democrat Rivals Shaking In Their Boots
Donald announced his plans for the Democrat debates – and they're not happy.
Democrats haven't even picked a nominee for 2020 and already Trump is getting in their heads.
Over twenty liberals are clawing for the nomination. The lineup is so crowded, they're hosting two miserable nights of debates for this gaggle of Democrats.
But that's okay, there is a silver lining for all us patriots—so we don't have to suffer through this misery.
Donald Trump has ensured us that these nights will be ones to remember.
And ones that will have the Democrats panicking.
Why? Because he's got big plans.
From The Hill:
President Trump has reportedly made plans to live-tweet the first two Democratic primary debates scheduled for next week…

[S]ources close to the president predict Trump will be active on Twitter throughout the two nights comprising the first Democratic primary debates of the 2020 election season.
LOL! Apparently, President Trump is going to be live-tweeting during the first two Democratic debates!
Way to get these con artists shaking in their boots. As they bit and snipe at each other, Trump will be masterfully picking these liberals apart.
Is this really the best move for him, or should he stay "above it all?"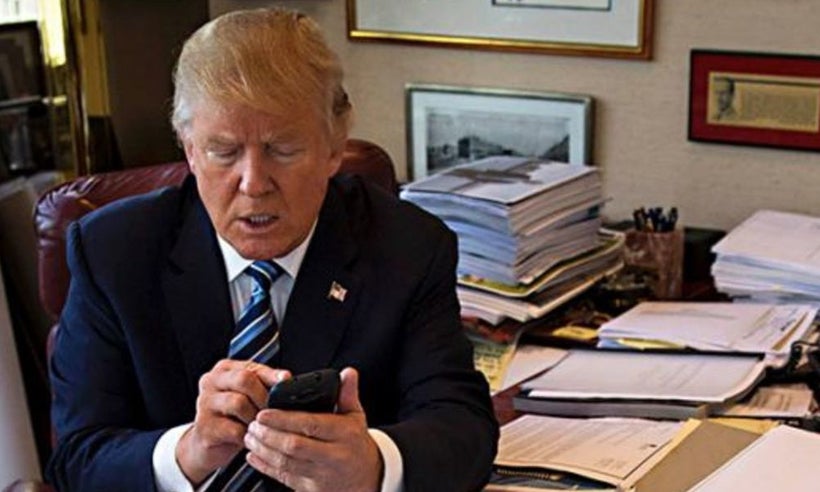 Well, so much is at stake this election. Are we going to continue with Trump—making America great? Or will we give the country over to an Obama 2.0 president, who will sell us out to globalists?
President Trump is making sure that the Democratic nominee will be defeated before they even get the nomination. By tearing into them during this debate.
As Biden, Sanders, Warren and the rest have to worry about their rivals, they also have to worry about how Trump will critique their performances.
And we know that when Trump nails someone with a nickname, that name sticks!
Who do you want him to roast the most? Uncle Bernie? Sleepy Joe? Chief Warren?
COMMENT who you want Trump to take apart during his live tweets!
Source: The Hill