WATCH: On D-Day Anniversary, Elizabeth Warren Insults Every WWII Vet In America
Oh, she meant it, and don't expect her to apologize, either.
Democrat presidential candidate Elizabeth Warren recently made a thoughtless comparison on the anniversary of D-Day.
Normally, I'd just ignore Pocahontas, but this time I'm really offended.
And those who actually understand the trials and tribulations of war, those who have served in wartime situations, should be offended, too.
Because this is just clueless lunacy:
Just days before the 75th anniversary of D-Day, Warren claimed that the "climate crisis … is a threat to the very existence of every living thing on this planet."
Then she went a step further (via The Daily Wire):
"She added that the 'climate crisis' may, in fact, be a bigger threat to democracy and freedom than Nazi Germany, fascist Italy, and imperial Japan."
Yes, you read that correctly.
Climate change is a bigger – and more immediate – threat to our lives than Nazi Germany?!
This is what happens when people who have ZERO frame of reference start talking about war.
Warren recently launched her insane $2 trillion "infrastructure investment" plan to combat climate change.
See, Democrats have managed to radicalize climate change. They think it's actually a real war.
In fact, Warren says the issue must be approached with a "total war" mentality, which led to her truly insulting comparison.
Maybe she doesn't even get how insulting this really is.
But I'll tell you one thing: no chance she apologizes.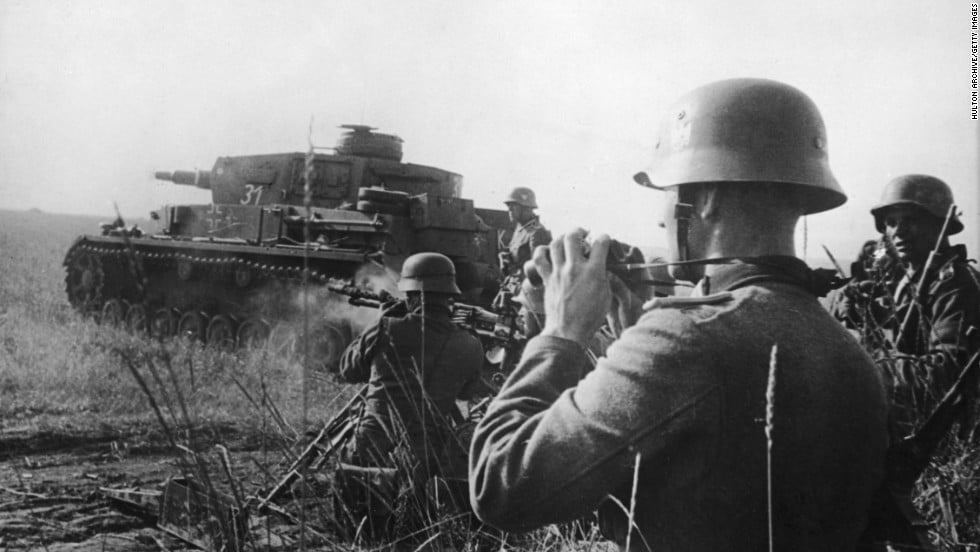 Democrats never admit they're wrong, nor do they ever apologize for offending people … despite the fact that THEY'RE allowed to be offended by anything.
Welcome to the hypocrisy of the left.
But as I said above, I certainly reserve the right to be offended, because comparing climate change to REAL war is a direct insult to every last WWII veteran.
And it's absolutely unacceptable. Wouldn't you agree?
Source: The Daily Wire