After Council Votes To Remove Trump's Star – Clever Patriot Shows Them Exactly What Will Happen
President Trump's Hollywood star has been in the news recently after a man with TDS (Trump Derangement Syndrome) took a pick-axe to it just a few weeks ago.
Sidenote: He was charged with a felony and is facing potential jail time. **Status of his TDS is still unknown 😉
Trump's star is making headlines again as the West Hollywood City Council (can you even have a less insignificant role?) voted unanimously to recommend the removal of Trump's star due to accusations that he has mistreated women.
**Before we move on, let me just inform you that the stars of Bill Cosby, Kevin Spacey, and Oliver Stone all still remain.**
Well, an anonymous group was not happy with the city council's decision and decided to do something about it. 'The Faction', as they call themselves, printed off $1000 worth of vinyl floor adhesive replicas of Trump's star.
Rip up the president's Walk of Fame star or try to have it removed — like you're the mayor of West Hollywood or something — and 30 more will pop up," the artist tells The Hollywood Reporter.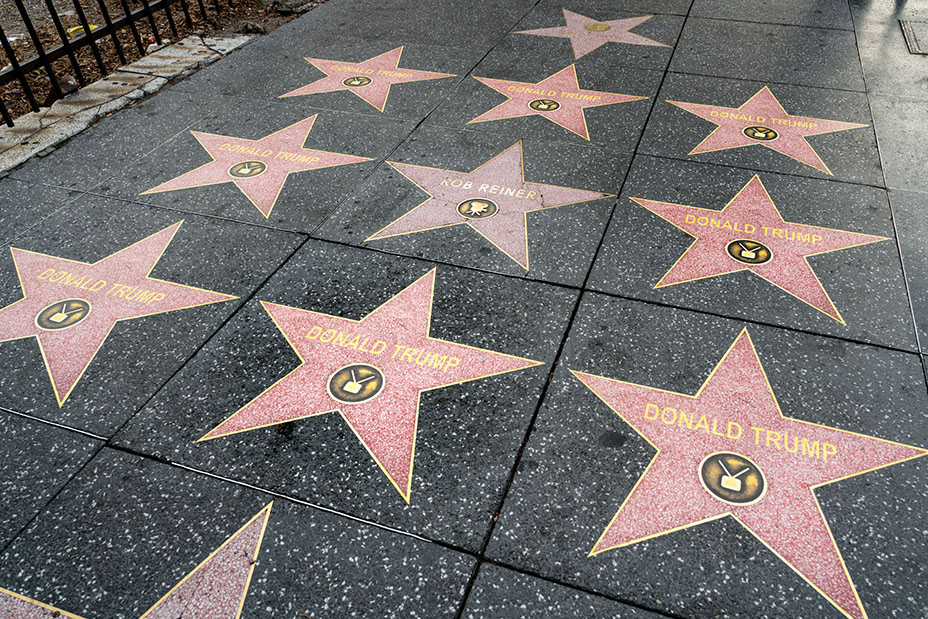 Fake Trump Walk of Fame stars popped up all over blank tiles yesterday after Trump's real star was destroyed.
In total, they found around 50 of the fake stars!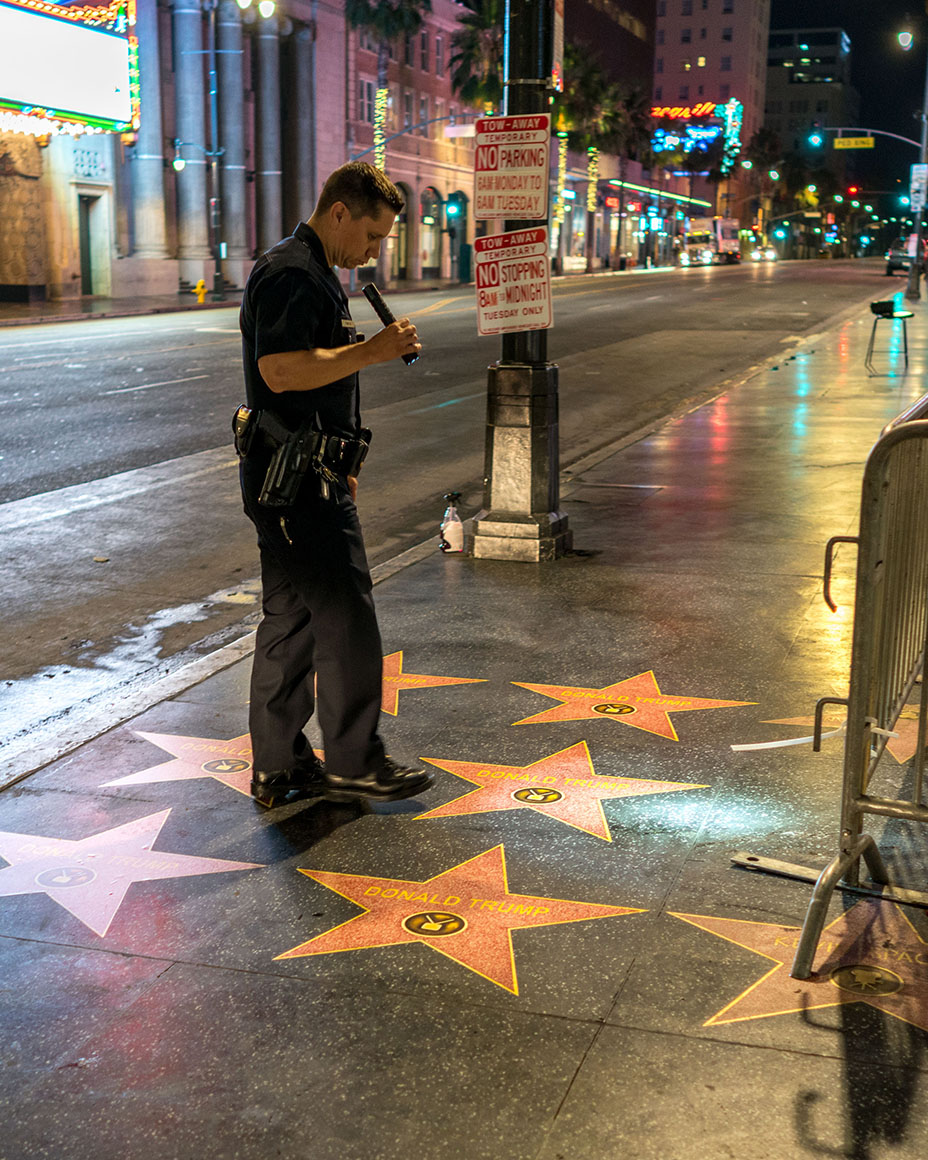 I love the idea!
This shows the big difference between the Right and the Left – Let me explain…
When Liberals have an idea to make a public statement for a cause, they resort to things like violence and vandalism – and jail time.
When Trump fans want to make a statement, they spend their own money (jobs, remember?), make headlines, and don't end up with felony charges!
Unfortunately, the cleaning crew removed all the fake stickers, but 'The Faction' was still able to make their point with no charges filed.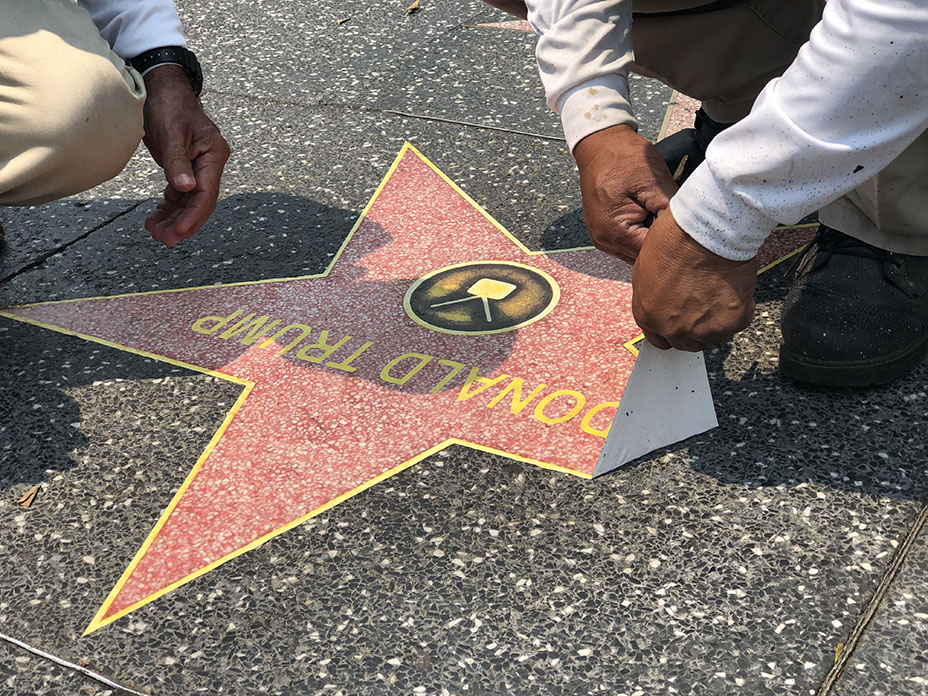 Nobody has ever been removed from the Hollywood Walk of Fame and President Trump's sure isn't going to be the first!
Help us spread the word and shut down this childish outburst from the West Hollywood City Council.
#MAGA
Source: Hollywood Reporter