Hours After Joe Biden's Debate Performance, His 2020 Chances Take a Left Turn
Biden is "on fire" – but not the way he wants to be.
Did you catch Joe Biden's performance during last night's debate? No? I don't blame you.
There are better ways to spend your evenings. Like getting your teeth drilled.
Then you can come read Patriot Journal (not the liberal media) and find out what really happened.
Biden stumbled over his words and cut himself off. He even let a light-weight like Kamala Harris eat his lunch.
He didn't even look like he wanted to be up there.
Turns out, this debate is hurting him more than he knows.
From Predict It: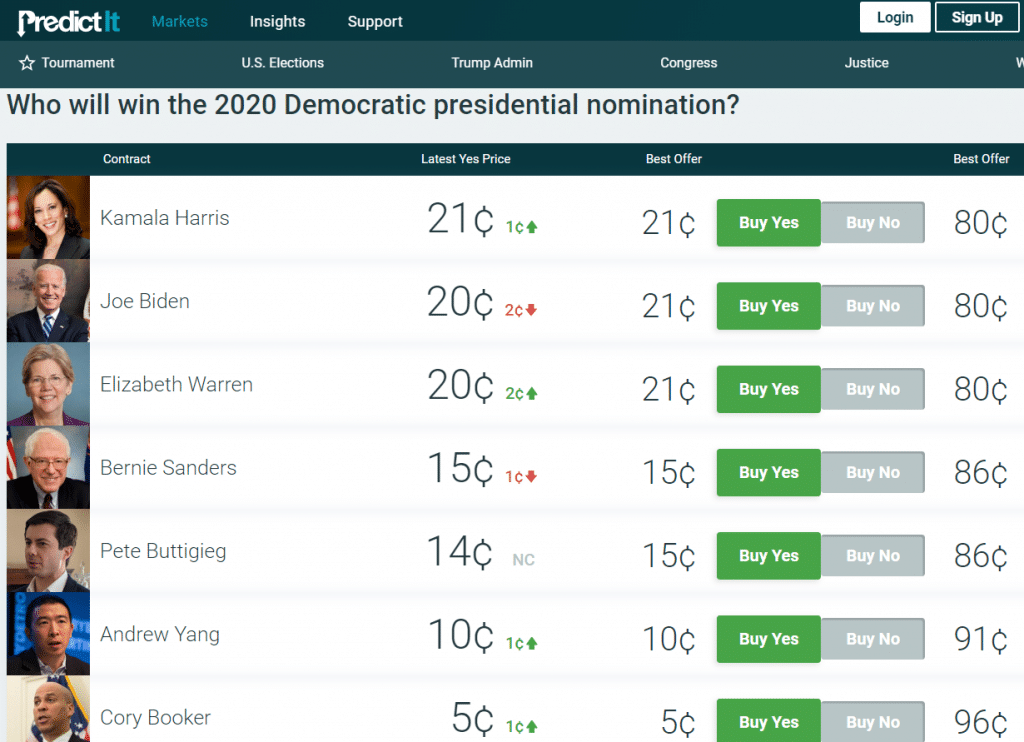 Woah. After Biden's disastrous performance last night, his chances—according to those who bet on such things—has taken a nose dive.
In fact, Kalama Harris actually overtook him. A woman with no accomplishments or credits to her name is doing better than the former vice president.
That's pretty sad!
He's losing, not just because of last night's performance. Many Democrats think of him as part of the "old guard."
Anyone left voting for Democrats are lurching more and more left. They should remain the party "Socialist R Us." Biden came from a time when liberals actually liked capitalism.
Plus, he's an old white man. Not something modern social justice warriors respect.
He's ignoring the advice of his handlers – they are saying he won't listen to his debate preparation. I guess he knows better.
And when he does try to change and become more relatable, he just lurches too far to the left. That makes him look wishy-washy and lacking in integrity.
Hmm… maybe there was a reason Obama refused to endorse him.
Its clear liberals think Biden's time is past. They want him to step aside and let shallow, race-baiting goons like Harris take charge.
Too bad she'll lose to Trump just like any other.
SHARE if you think Biden might not recover from his debate performance!
Source: Predict It