Biden Campaign Hits A New Snag – And Vietnam Veterans Won't Like What They Hear
So he's not just creepy… he's a coward, too.
Democrat presidential hopeful Joe Biden already faces plenty of hurdles.
He's already known as "Creepy Joe" due to numerous "touching" instances involving women and young girls.
Then there are the accusations of plagiarism, which Biden hasn't been able to completely disprove.
Lastly, many prediction models for the 2020 election prove that Donald Trump has a big advantage.
So, Biden's campaign really couldn't afford to hit another snag … but it just did.
As Breitbart's John Nolte points out, the Democrat leader's latest problem is military in nature.
And those who bravely served America – especially Vietnam veterans – aren't going to like what they hear.
Via Breitbart citing an InsideSources report:
"On top of his old, white plagiarism and serial young-girl-touching problems, Creepy Joe Biden also has a draft evasion problem, according to an InsideSources report."
Here's the deal:
In 1968, when Biden became available for the draft, he earned a 1-Y draft deferment. Do you know why…?
Asthma.
That's right, he got out of the Vietnam War due to asthma.
Now, while severe cases of asthma can be debilitating, it appears Biden's ailment wasn't anything even remotely severe.
In his autobiography, Biden never even mentions asthma, but he DOES mention being "active in intramural sports" in college.
…how the heck does somebody do all that with asthma? And if you can do all that, how come you can't serve your country?
I'm betting plenty of guys with asthma served in Vietnam.
The bottom line is, being a lifeguard and playing intensive sports means you're plenty capable, and a 1-Y deferment sounds pretty lame.
Or maybe "cowardly" is a better word.
Yes, people laugh about President Donald Trump's bone spurs that got him out of the draft, but that bone spur diagnosis was plenty legit.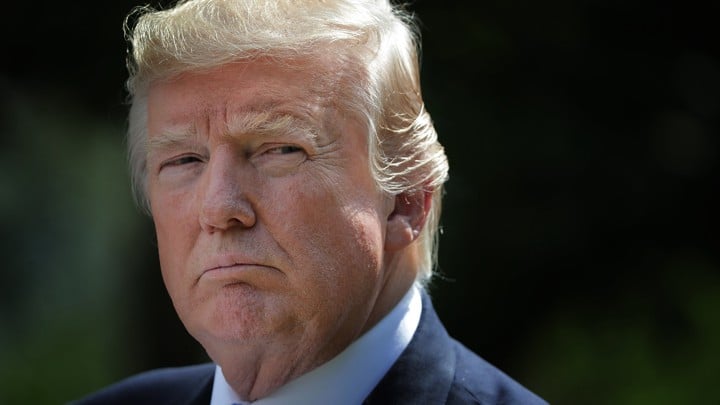 And Trump wasn't out being an athlete and a lifeguard, either.
Oh, and one final note: Biden got a total of 5 deferments for his asthma!
Sounds like he was abusing the system and taking advantage of his "ailment" to avoid serving America, doesn't it?
The more we hear, the more we think Joe Biden should just bow out of the 2020 race now … don't you agree?
Source: Breitbart