If Biden Doesn't Run In 2024, An Even Older Democrat Leader Is Strongly Considering a Run For President: Bernie Sanders
At this point, there's only one official candidate for the 2024 presidential election: former President Donald Trump.
Washington insiders say current POTUS Joe Biden will announce his re-election bid in January, but it's not official yet. And other potentials like Florida Governor Ron DeSantis haven't confirmed, either.
Now, there's another possibility for Democrats — and he's tried this before.
It's self-proclaimed socialist and independent from Vermont, Bernie Sanders. He's launched presidential campaigns twice before and never really got close, but he's obviously not giving up entirely.
Sanders adviser Faiz Shakir told CBS News that Bernie would have to "give it a hard look" if Biden didn't run.
That's the apparent caveat for Bernie: Joe has to bow out and if he does, the Vermont Senator will give it another try. And the ironic part about it is that Sanders is actually a year older than Biden.
Right now, one of the biggest strikes against Biden is his age. But that isn't dissuading Sanders, according to Shakir:
Were he to win the presidency in 2024, he would be 83 years old upon assuming office.

Shakir said Sanders is 'very aware that he's older now, and he'd have to make a real judgment about his own vigor and his stamina and his desire and hunger and passion to do this a third time.'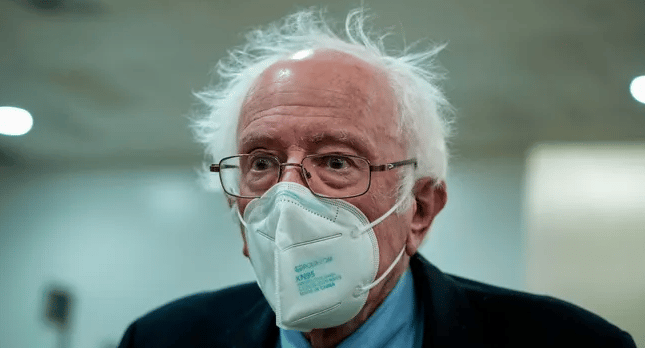 Sanders ran for President in 2016 and 2020 and was never really considered a serious contender.
Even so, Shakir says he's "confident" that Sanders would take another look if Biden stepped down and the field were open. That might give the Vermont politician more hope that the White House was a possibility.
Biden's chief of staff Ron Klain said that Biden will make his final decision "shortly after Christmas," according to sources.
However, we've still got a ways to go before 2024, and it's possible that Biden may pull out before the primaries begin, perhaps due to health reasons. And if he does, everything opens up on the Democrat side.
For Republicans, most are hoping DeSantis announces a run, as Trump's popularity appears to be waning fast.
Other GOP possibilities include former Vice President Mike Pence, former Secretary of State Mike Pompeo, and former South Carolina governor and U.S. ambassador Nikki Haley.
But Sanders running is bound to get all sorts of reactions around the internet — and right now, a lot of those reactions involve a lot of surprise, and a little laughter.
Key Takeaways:
Vermont Sen. Bernie Sanders will reportedly consider running for President again in 2024, if Joe Biden doesn't run.
Long-time Sanders adviser Faiz Shakir said Sanders would have to "make a real judgment" about his health.
Sanders ran for President in 2016 and 2024, and is a year older than Biden.
Source: Fox News