Anti-Family Democrat Wants To Nail Big Families With A Big Punishment
American family values are under fire, and this time liberals are targeting families with more than 2 children.
A Congressional hopeful is promoting a shocking idea to punish large families, and traditional Americans are appalled.
Family values are the greatest threat to the liberal attempt to reorganize (and destroy) society, and one Democrat candidate has chosen to fight on the side of evil.
One of the more deplorable ways the Left tries to halt Republicans' progress is by targeting their children: going after large families is no accident.
After all, couples with many children tend to be religious and raise their children with strong morals.
A wealthy Democrat has been shamelessly promoting these ideas for years, and now he's running for Congress, and has been advocating for radical ways the Left can stop "irresponsible breeding."
And he has to be stopped.
From Western Journal:
"A Democrat candidate for Congress has been bankrolling pro-abortion groups and other organizations targeting families with more than two children for punishment.
Groups that millionaire Scott Wallace supports have supported taxing parents 'to the hilt' for having more than two children, something they label 'the privilege of irresponsible breeding,' according PJ Media.
Dem. Candidate @ScottWallacePA Bankrolled Effort to Curb 'Irresponsible Breeding' and Tax Families With 2+ Kids https://t.co/2t92LWXcK3 #Trending via @pjmedia_com

— Jewhadi™ (@JewhadiTM) July 21, 2018
Wallace, running in Pennsylvania's 1st Congressional District, has also supported groups that claim abortion is 'a highly effective weapon' against overpopulation.
The Wallace Global Fund, which Wallace controls, has doled out nearly $7 million to 'population control' groups over the past 21 years."
Population Connection, one of the groups Wallace donates thousands to, stated on their website that their initial goal was to reduce the population of the white middle class, the very group that tends to vote Republican.
"Overpopulation in the United States is essentially a white middle- class phenomenon because the white middle-class majority use up more than their share of resources and do more than their share of polluting," their website states, adding that these white families should be limited to two children.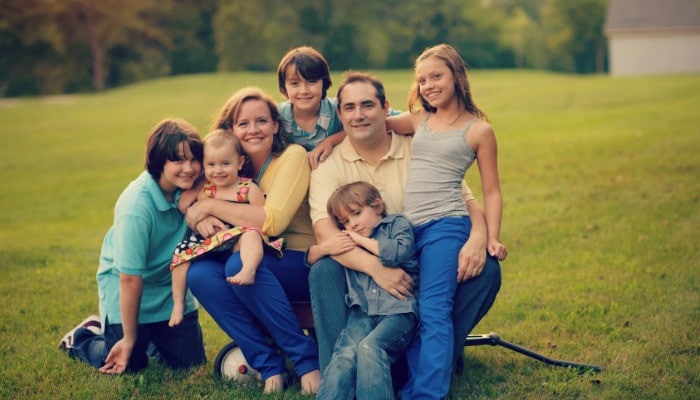 Wow, talk about blatantly racist.
Wallace and the population control groups he's donating to are taking a page out of communist China's book and want  to mandate a one child policy.
However, this policy has led to horrific atrocities in China, including government kidnappings of pregnant women and forced abortions.
America's strength lies in the next generation. Our Republic will last for as long as our children carry the torch and are raised to defend the principles America stands for.
But every day the Left works to corrupt America's youth, or advocates for their extermination through abortion.
We need to fight for traditional family values, and our inalienable right to have large families! Spread the word!
Source: Western Journal